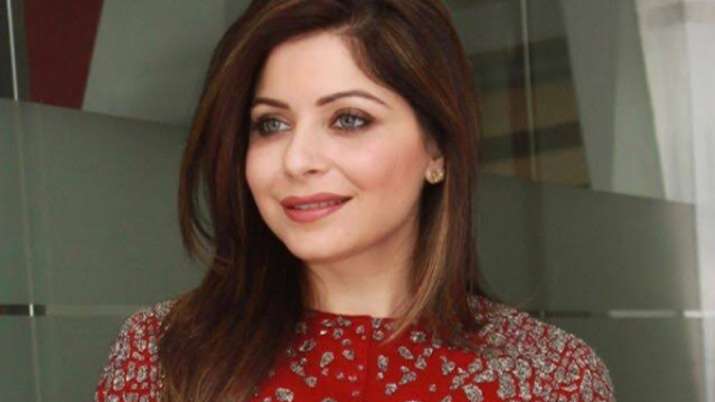 Netizens rage against Coronavirus positive Kanika Kapoor for throwing party and Inviting 100s including MPs
'Baby Doll',  'Chittiyan Kalaiyaan' and 'Desi Look' fame Kanika Kapoor announced today that she has been tested positive for coronavirus via an instagram post.
After this confirmation, people on twitter and across the social media are raging against Kanika for displaying sheer irresponsibility and putting hundreds of lives at risk.
#KanikaKapoor is trending at Number 1 on twitter with over 60,000 tweets in just couple of hours.
Some people who were extremely furious with Kanika's actions went as far as demanding criminal proceedings against her.
Let me say this aloud – #KanikaKapoor needs to be arrested and given some punishment. Any person knowingly putting life of others in danger needs to be stringently dealt with as we battle #CoronavirusOutbreakindia

This woman should be charged with criminal negligence. Period.

— Deepika Narayan Bhardwaj (@DeepikaBhardwaj) March 20, 2020
I appeal to Shri @myogiadityanath ji to arrest #KanikaKapoor upon her recovery and initiate stringent legal action u/s 3 of Epidemic Act, 1897. Unless a strong example is set, this bio-terrorism will destroy our fight against #coronavirus https://t.co/WncFIrHfsn

— Tuhin A. Sinha (@tuhins) March 20, 2020
The singer hosted a party for her friends and family at a hotel in Lucknow after returning from London on 15th March, which was attended by high-profile bureaucrats, politicians and socialites with strength of over 100 people.
Journalist Barkha Dutt on Twitter pointed out that Kanika had met Vashundra Raje's son Dushyant Singh who later went on to meet the President Ram Nath Kovind putting his life at risk unknowingly.
President of India met with Dushyant Singh who met with #KanikaKapoor who tested positive for #Corona. In parliament others could have been potentially exposed too Kapoor is a raging idiot & a criminal but why was parliament open when all else was shut. Parliament lock down pls

— barkha dutt (@BDUTT) March 20, 2020
Questions were also raised about how Kanika managed to hide her travel history from the authorities.
And then they happily blamed only her together

I would like to know How does one coming from UK hide travel history from authorities! Or let's say incompetent authorities! #KanikaKapoor https://t.co/KoXSxEcpGn

— Sakshi Joshi (@sakshijoshii) March 20, 2020
No other person in contact with Kanika has tested positive for the virus yet but still the health department has asked all people in her contact to self-isolate.