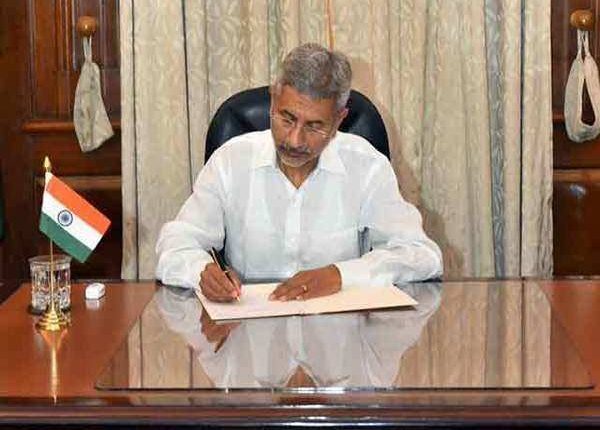 Newly elected MEA S Jaishankar follows Sushma Swaraj's footsteps, helps Indians having trouble abroad
Talib Khan (Photo-Video) Lokesh Goswami Tennews New Delhi :
New Delhi, (2/6/2019): A day after newly elected Minister of External Affairs Subrahmanyam Jaishankar took charge of his ministry, he started following the footsteps of former Foreign Minister Sushma Swaraj and addressed the grievances of several Indians facing issues abroad on Twitter.
Following Swaraj, S Jaishankar quickly responded to the grievances of Indians facing trouble in abroad on Twitter. A Twitter user, who tagged MEA Jaishankar in her tweet, and sought help from the new Foreign Minister to find her husband in Kuwait.
She went on to claim that her husband is not "responding to court summons" in the middle-east country.
Jaishankar responded to her tweet and said: "Our Embassy in Kuwait is already working on it. Please be in touch with them."
Meanwhile, in another instance, an Indian family who lost their passports in Italy during the trip, sought help from Jaishankar. He was quick to respond and promised to find them.
Soon after taking charge of his office on Sunday, in his first tweet, S Jaishankar thanked everyone for their good wishes and said he was proud to follow on the footsteps of Sushma Swaraj.
Jaishankar, 1977-batch IFS officer, is a former foreign secretary from 2015-2018. He succeeded Sushma Swaraj in the ministry. Jaishankar is the first foreign secretary to head the MEA as a minister.