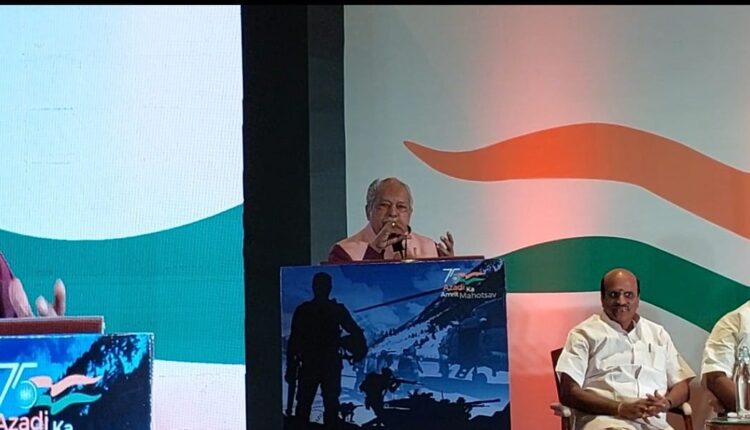 Newly launched "Bharath Maa" song must be played in all theaters: V Balasubramanian, Reliance Group
TEN NEWS NETWORK
V Balasubramanium, Group President, Reliance Industries was among the key guests to attend the song launch of Bharath Maa a special video album to mark the 75th anniversary of India's independence.
Addressing the august gathering, Balasubramanium urged the dignitaries present at the event to make efforts to ensure that such song of national integration finds a place of prominence during Indian independence day celebration.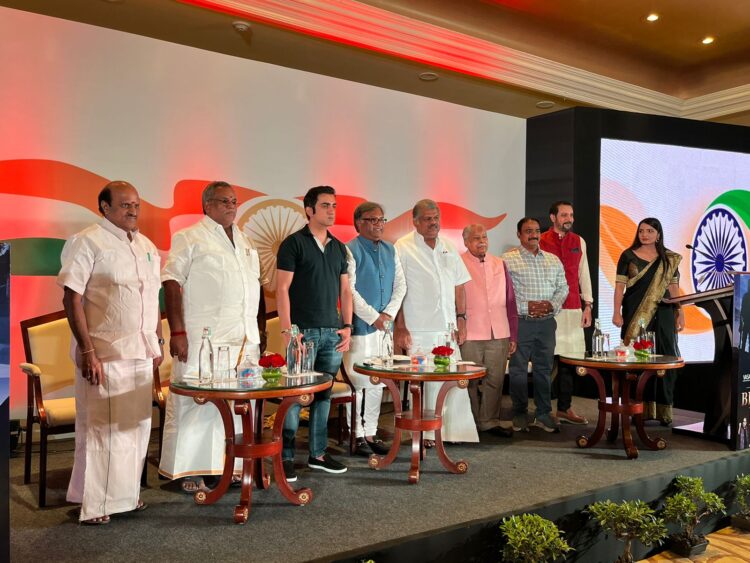 He said, "This is such an exemplary song with soulful music and I request all the powerful people presence here to use their might and ensure that this album reaches to most people. It is an anthem of national integration and must play atleast once in all theatres of the country."
He also appealed the gathering to ensure that it is telecast through All India Radio on August 15.
Later, while replying to a question by Ten News, MP Gautam Gambhir also assured that he will be certainly endorsing the suggestion to broadcast the album to a broader level so that it can be an inspiration for the entire country. "I think Ministry of Information and Broadcasting will take care of it", he said.
The music video is directed by T. Vijay Anand and the music credits belong to Vijay Rao.