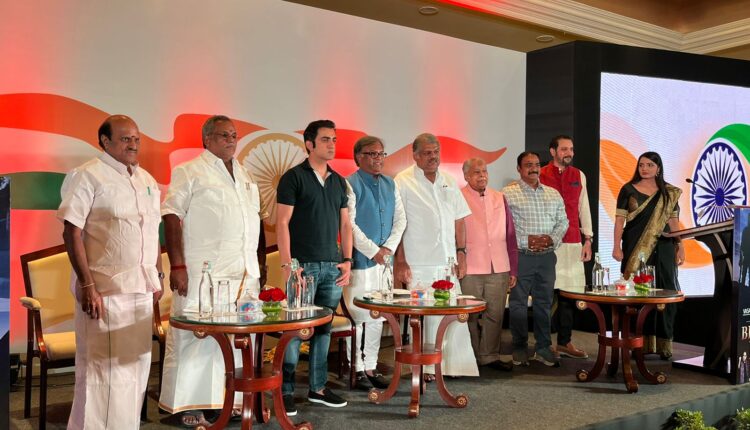 Bharath Maa music video launched, invoking a spirit of patriotism
TEN NEWS NETWORK
Delhi, August 11, 2022: Vasan Digital Assetsz on Thursday launched its Independence Day special video music album called Bharath Maa. The lyrics of this patriotic song have been written by Ravi Murrugaiah, who has also produced the album.
The high-spirited voice heard in the song belongs to music legend Shankar Mahadevan.
The event to launch the album was held at ITC Maurya in Delhi and the esteemed guests present during the occasion included cricketer and MP Gautam Gambhir, MP G K Wasan and Speaker of Puducherry Legislative Assembly, R Selvam.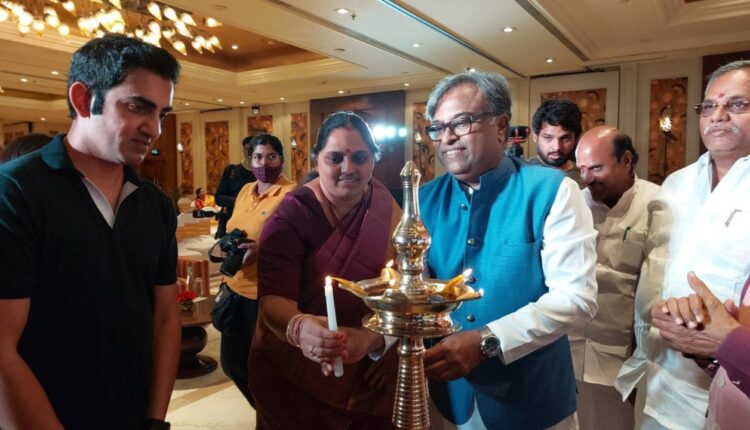 Gautam Gambhir in his speech praised the song and the meaning it conveys. "The song reminds us of India's freedom struggle and the glorious celebration of 75 years of its independence.", he said.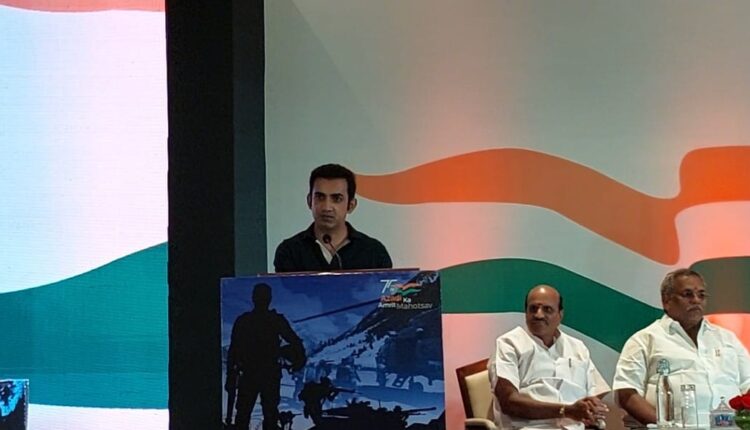 He outlined that the sacrifice of revolutionaries such as Bhagat Singh and Kartar Singh Sarabha inspire him and the citizens of India to always be proud of their homeland.
He asserts that when everyone views the album after its release, it will certainly inspire them all through its videography and lyrics.
Talking about nationalism, he said that "Nationalism is when we respect each other, men and women alike."
His remarks that nationalism does not only mean that we rise for 52 seconds of the national anthem, but it also means that we always help the needy and never let anyone go hungry, drew loud applauds from the gathering.
He also mentioned that the album gave him goosebumps, and this would be the similar reaction of everyone who views it.
The music video has been directed by T. Vijay Anand and the music credits belong to Vijay Rao.