NHRC Member Dr Dnyaneshwar Mulay takes up Social and Development Works with Kolhapur DM
Ten News Network
New Delhi, 22 September 2022: Recently, the NHRC member, Dr Dnyaneshwar Mulay have taken up demands of the public to the DM, Kolhapur, Rahul Rekhawar.
The first demand of Dr Dnyaneshwar Mulay is of the construction of a small bridge in Nilewadi. "In my adopted village of Nilewadi, there was a need for a small bridge that can facilitate quick evacuation from the village during the monsoon floods which seems to be happening regularly. This bridge is different from the one that you mentioned, as the cost, in this case, is very minimal."
He further maintained that if necessary the villagers can meet DM again and explain their grievances. Consequently, the District Magistrate stated that the proposal has been sent to the NABARD (National Bank for Agriculture and Rural Development) by PWD (North) with an estimated cost of Rs 5 crores.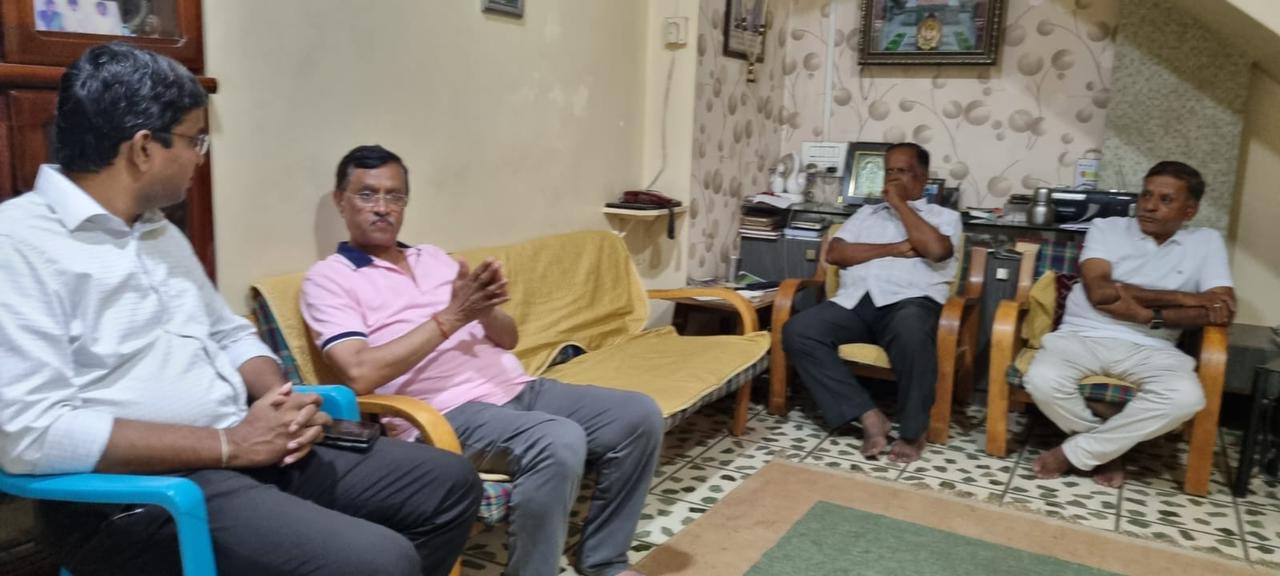 Dr Mulay also emphasised the empowerment of transgenders and people with disabilities. "We also discussed the empowerment of transgender/third-gender persons. In that respect, I had requested Dr Sonam Kapase in Pune to see the possibility of establishing a restaurant that would be run by transgenders. I understand that contact has been established with her. It would be a great beginning if this happens in the near future." While District Magistrate Rekhawar replied positively, stating that the attempts will be expedited.
The third demand by the NHRC member followed the request for a similar restaurant in Ichalkaranji, for which a meeting with Prakash Awade, MLA was also held. "An effort is being made to start a restaurant that is run by persons with disabilities. Awade has agreed to make available the requisite space and an investment partner for such a project," he stated. This demand was also supported by the DM Rekhawar who stated that this will also be assisted.