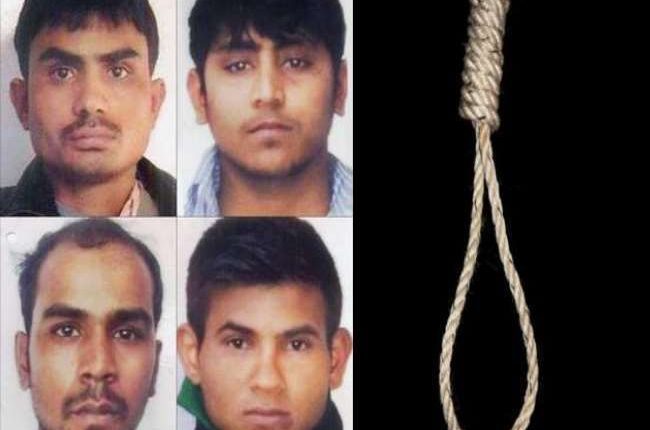 Nirbhaya gangrape convicts set to be hanged tomorrow at 5:30 am
Aman Kumar / Harinder Singh
All four Nirbhaya gangrape convicts (Mukesh Singh, Akshay Singh Thakur, Pawan Gupta, and Vinay Sharma) will be hanged to death tomorrow (Friday) at 5:30 am.
This comes as President Ram Nath Kovind refused to entertain the second mercy petition filed by convicts Pawan Gupta and Akshay Singh Thakur. A curative petition filed by Pawan Gupta was also rejected by the Supreme Court of India.
The convicts have exhausted all the constitutional remedies available before them.
"No legal remedies are pending as of now. Pawan and Akshay's second mercy was also not entertained by the President of India," Public Prosecutor Irfan Ahmad said.
Ahmad also added that the President had entertained their first mercy plea on merits and it was given due consideration.
"The courts gave them so many opportunities that they have now got the habit of bringing something ahead of the hanging date in order to get it postponed. Now, even our courts are aware of their tactics," Asha Devi, mother of the gangrape victim said.
"Tomorrow, they will be hanged. Nirbhaya and all the girls in India would get justice. They don't have any pleads left in order to postpone the hanging date now," Devi added.