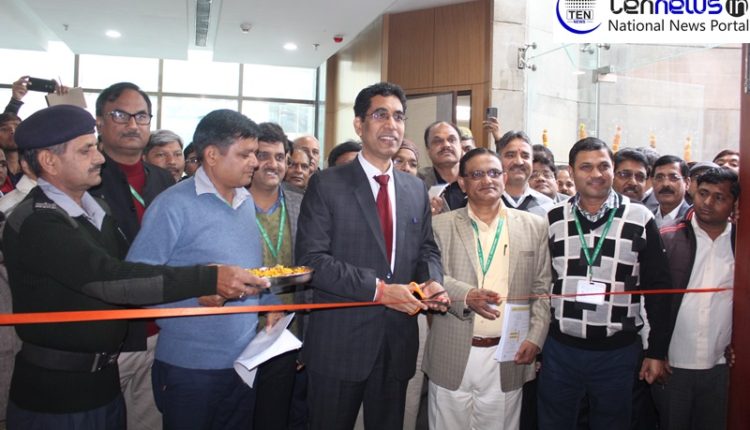 NISHKAAM will be the new working software for Greater Noida Authority
Saurabh Kumar / Baidyanath Halder

greater Noida (14/02/2019) : Greater Noida authority which is already equipped with state of art facilities has added a new dimension to its facility in the form of an auditorium. On 14th February in the presence of all authority officials and staff members Narendra Bhooshan CEO, Greater Noida Industrial Developments Authority inaugurated the auditorium by cutting the ribbon and thereafter lighting the lamp.
The newly inaugurated auditorium is equipped with all the modern facility and has a capacity of 400 people to sit. After this inauguration, a presentation over (Enterprise Resource Planning) was given by the officials of Tech Mahindra. This Enterprise Resource Planning will be the new working software in GNIDA. This system will allow using a system of integrated applications to manage the business and automate many back-office functions related to technology, services, and human resources.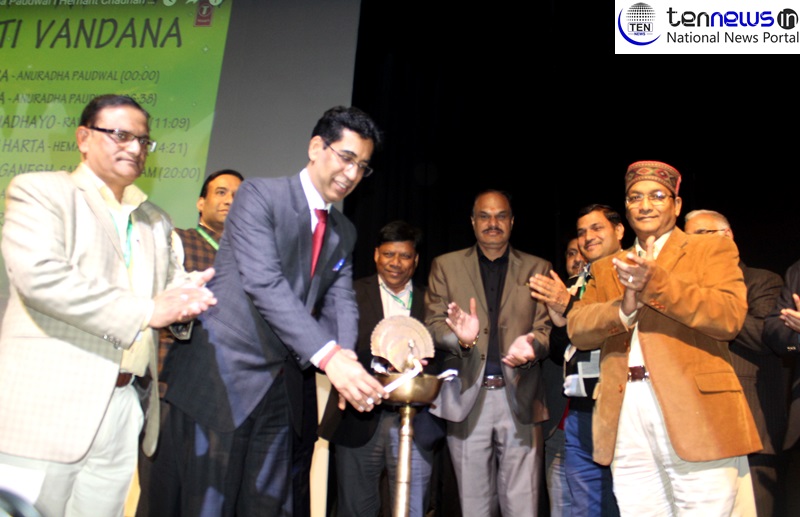 Detailing about this software ACEO K K Gupta said: "This EPR will know as "NISHKAAM" this word NISHKAAM is been taken from Bhagvad Gita which means working without and expectations. So with the prime motto of NISHKAAM we will be serving public and country."
While addressing all the officials and the staffs present at the authority CEO said "This auditorium will help to abolish the discrimination as most the staff was not able to attend the meeting and other things due to lack of space. Apart from this many of our staff have different talent so they will also get a stage and different cultural activities will be organized here."
There is very less institution in India which works to make dream homes and provide jobs to the people so we need to feel proud of that. But with this, a lot of responsibility also comes where we need to prove our self. There are many things in our system and work culture that needed to be change and this ERP will be a new step in this direction."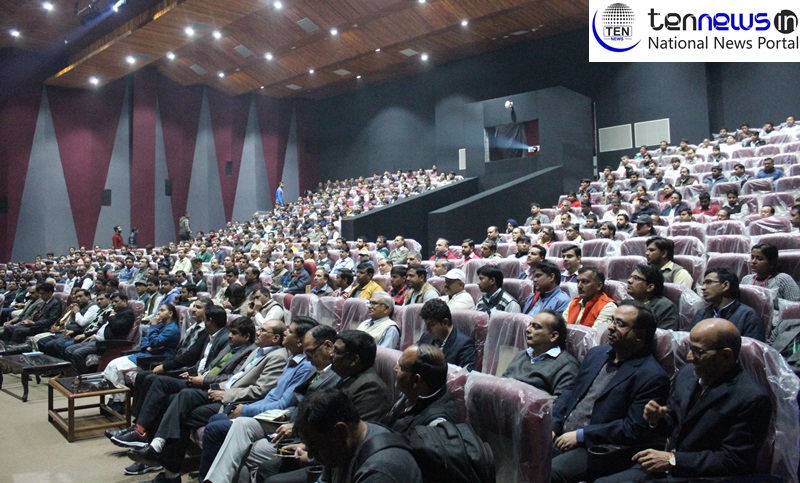 Further, he added that" the allotes and the farmers are God to us, with this ERP I want to give 25 % power to the public so that every time they don't have to visit our office. We need to be more disciplined in our work and first, this needed to start from my side. This system will set accountability among all the staff for their work. If everything went right we can also think of work from home culture at least in a week.