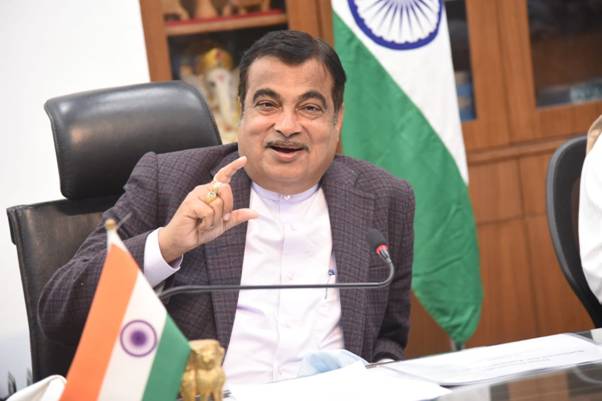 Nitin Gadkari launches Building Bridges, outlines roadmap for infrastructure development
Ten News Network

New Delhi (05/01/2021): The launch of "Building Bridges: Shaping the Future" on Tuesday witnessed exchange of powerful ideas in presence of eminent individuals.
Longest serving minister for Highways and Road Transport Nitin Gadkari was the chief guest for the book launch ceremony which also had presence of guests joining the event virtually from all around the world.
He was welcomed by Managing Editor of Amaryllis Rashmi Menon, who also delivered the welcome address. She said, "The book has been written by two eminent experts and hardworking individuals. In publishing there is always the challenge of knowing what to publish and this is one such book which we are proud to have published and wish everyone should read it. I'm sure everyone who reads this book will enjoy it and will have many takeaways from it."
Authors Sachidanand Joshi having over four decades of rich experience in the field of infrastructure development which led to development of Indian Bridge Management System spoke about his work. Vaibhav Dange, who has been the private secretary to Minister of Road Transport between 2014 to 2019 and has been closely associated with development of National Highway projects and is co-author of the book also spoke during the evening.
Talking about the book, Author Joshi said, "Ramsetu is probably worlds first and oldest documented bridge. The title of the book relates to building equation, bonds and relations. Building Bridges is a story of hardwork, perseverance and dedication. It is a testimony of success which has been achieved by collaboration."
"Bridge management was born 50 years ago in America. The book is about what our country has achieved and what it aspires to achieve. Vision of Minister Nitin Gadkari was to have a bridge management system which is completely digitised. Clarity and vision was the key to achieve what we could," he added.
Author Vaibhav spoke about the work and narrated different incidents that led to this book taking shape. "After a logistic conference, someone asked the minister that we build heavy machinery and are trying to be competitive but it takes much more time and money to transport it. The minister then asked the department to look into it. We got to know that there was a concept OWC and ODC and when they pass through bridges or highways they have to take permission of the ministry. The ministry had panel who would survey these bridges and then grant permission which would take much more time. We eventually made the entire process online. This was made possible with the help of bridge management system. Today there are 1 lakh 72 thousand bridges that are identified and maintained through IBMS. The system is helping save life of the people."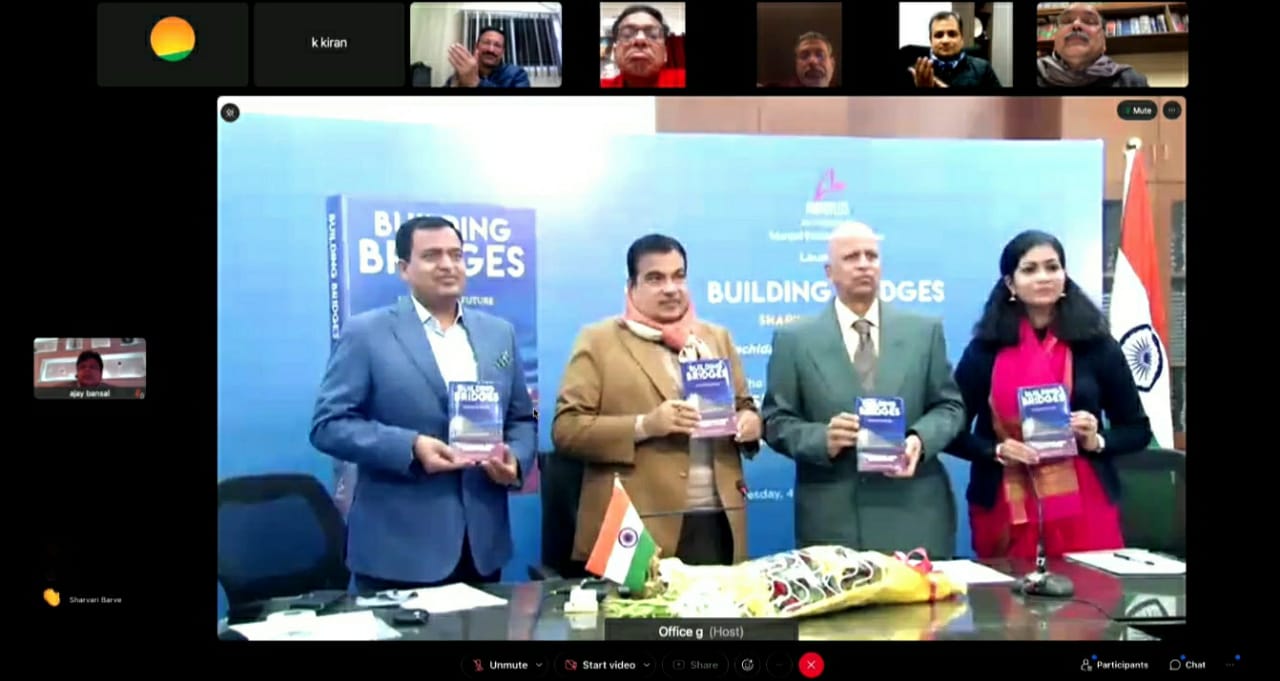 Addressing the gathering, Minister Nitin Gadkari said, "In Indian system there was no maintenance or repair policy for bridges after their construction. Today lot of technology are changing. Acquisition of land is a big problem hence we want to use same land and have two, three layer transport system."
"We should ideally have an organisation that studies good designs from across the world and attempts to implement it in India. It is now our aim to reduce cost and improve quality of the bridges. We anyways have good experience with tunnels. We have got talent, technology but we need to change mindset and adopt good international practices," he added.
Lauding the efforts that went into writing the elaborate book, he said, "Somewhere we need to make research and study an integral part of our development work. Thanks to the efforts of these two authors that we have a system where we have record of our bridges. I'm confident that their work and this book will help us formulate a policy that will further enhance the safety of our bridges and people."