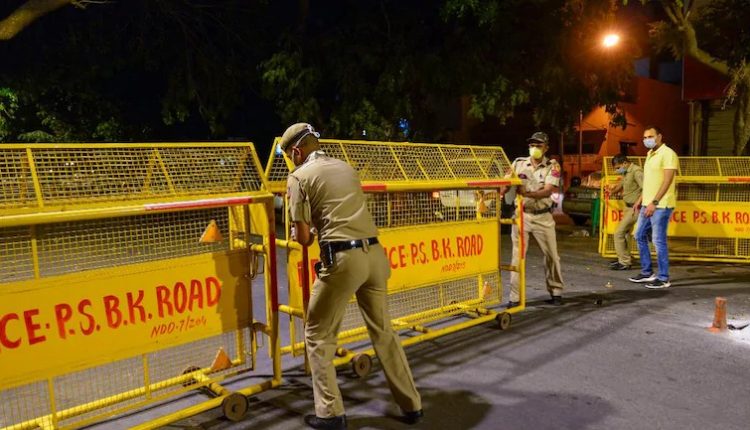 Delhi weekend curfew: Read what's allowed and what's not
Ten News Network

New Delhi (05/01/2022): Delhi Disaster Management Authority on Tuesday, after a COVID review meeting under the chairmanship of Lt. Governor announced weekend curfew which is to be enforced from this week's Friday from 10 PM to 5 AM on Monday until further notice. Regarding the curfew, the DDMA has issued several guidelines.
Under this curfew there will be complete restrictions of individual movement. Shops dealing in essential goods and services, such as food items, including milk, vegetables, fruits etc, pharmacies and medical equipment may remain open though the order doesn't specifically mention this. It also doesn't mention if e-commerce delivery would be allowed or not or if only those of essential goods would be allowed.
While the existing level 1 Yellow alert under Graded response action plan would remain in place, some additional restrictions are being issued.
Exempted categories for the Weekend Curfew include those engaged in essential services, all government and private healthcare workers, pregnant women and those who need health services, people coming from or going to the airport, railway stations and ISBTs on production of valid travel tickets and those appearing for examinations on production of ID and admit cards etc.
Meanwhile DDMA has also made another important decision in view of rising Covid cases. To avoid long queues outside the Metro & bus stations, the DDMA has allowed busses & metros to run at full capacity, subject to strict compliance to COVID appropriate behavior. Passengers will not be allowed to stand in the metros & busses.
Apart from this, Delhi government offices will remain closed except those involved in essential and emergency services and others will work from home.
Private Offices will keep on working with 50% Capacity as per previous guidelines.