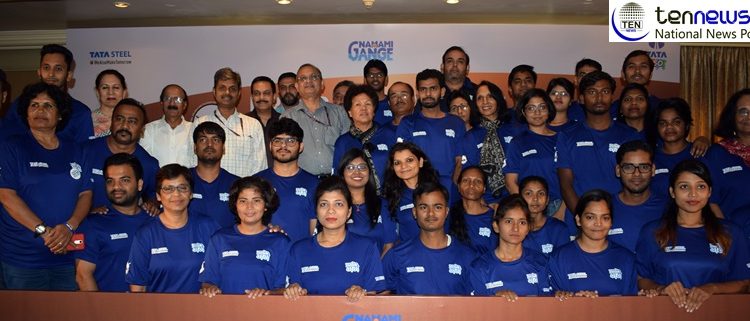 NMCG joins hand with TSAF to launch month-long Rafting expedition led by Mountaineer Bachendri Pal
Lokesh Goswami Ten News Delhi :
New Delhi: National Mission for Clean Ganga (NMCG) joins hand with the Tata Steel Adventure Foundation (TSAF) to launch a month-long rafting expedition of a team of 40 members, led by Bachendri Pal, India's first woman to scale Mount Everest and recipient of Padma Shri and Arjuna Award, who will lead a 40-member squad on a 1500-km, 27-day 'Mission Gange' rafting expedition from 5 – 30 October, 2018.
The ambitious mission is aimed to create awareness at grassroots level by cleaning the river and riverfronts and educating people about waste management, clean environment and climate change. The team will start its expedition on October 5 from Haridwar traversing through Bijnor – Farukkhabad – Kanpur – Allahabad – Varanasi – Buxar and end with a drive in Patna.
The expedition team will organize cleaning and awareness drives with the help of local communities, visit schools and other institutions to create awareness around waste management, climate change and Government of India's 'Mission Clean Ganga' (Namami Gange).
TSAF Chief and Mission Gange Expedition leader Bachendri Pal Addressing the media said,
"Our expedition is inspired by Government of India's Namami Gange mission, which has been a very important step towards cleaning the Ganges that has been a life-supporting river for millions in our country. The aim of our expedition is to reach out to as many people as possible, heighten the awareness around keeping this great river clean and make a movement out of the Mission that had started four years ago."
"We are also grateful to Tata Motors for providing us a support vehicle for the entire duration of the expedition. This would be of tremendous help at all the locations where the team will set up base," added Pal.