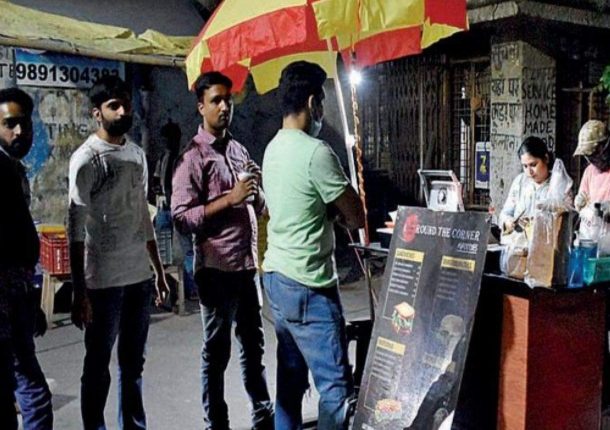 No job is big or small: Noida's MNC employee exemplifies it with food stall!
Ten News Network
When the going gets tough, the tough get going and no one understand it better than Noida sector-19 resident Ravi Kant, 38, who came face to face with tough realities of life, post the lockdown.
Earlier employed as an assistant manager in a multinational travel company with a salary package of 7 lakh per annum, Kant was living a happy and normal life with his wife, two kids and elderly parents. Indeed as the fate would have it, he lost his job in March and was finding it hard to manage the daily expenses.
Though saving had the family's basic needs sorted for few months, he had to look for a long term solution, which came in form of a food kiosk, that he named 'Round The Corner #4Foodies'.
He invested 20,000 Rs from his savings in the stall and the response, so far, has been encouraging.
"I am happy to see customers queuing up in front of my stall every evening. The footfall is not huge but people are coming back because they like the food and that is keeping me motivated," Kant told a news agency.
He has kept his menu moderately priced and is offering a range of sandwiches, puffs and fries, costing anywhere between Rs 30 to Rs 80. "Though I earn much less then my past salary, but it is better than getting nothing and the work gives me satisfaction," he adds.