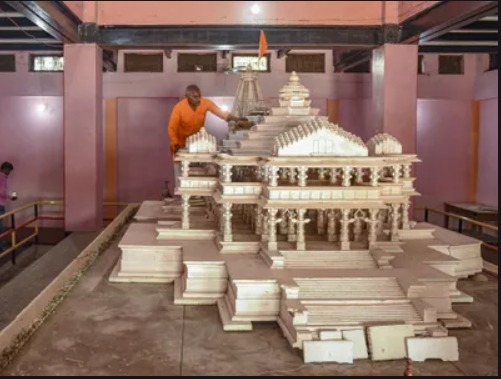 No time capsule to be placed below Ram Temple, Trust general secretary rubbishes rumours
Ten News Network
Ayodhya (Uttar Pradesh): July 28, 2020 : Clarifying on the widespread news report about placing of a Time Capsule beneath the Ramp Temple in Ayodhya, Ram Mandir trust general secretary Champat Rai on Tuesday termed all such reports as false and fabricated.
In a video message, senior VHP leader and trust office bearer, Rai said, "Hearing from different sources that a time capsule will be placed under the Ram Temple on August 5, this information is wrong."
Earlier, it was reported in various media sources that a time capsule with details of the Temple History, significance of the site and papers of the court case, would be placed in a time capsule below the Ram Janmbhoomi Temple construction site to thwart any discrepancy about the history of this religious site in future.
However, this is the first time that an official of the Temple Trust and come on record to clarify on the issue.
The construction of temple is scheduled to begin from August 5, when about 200 dignitaries including Prime Minister Narendra Modi will take part in an elaborate ceremony to lay the foundation of Ram Temple at Janmbhoomi site in Ayodhya.