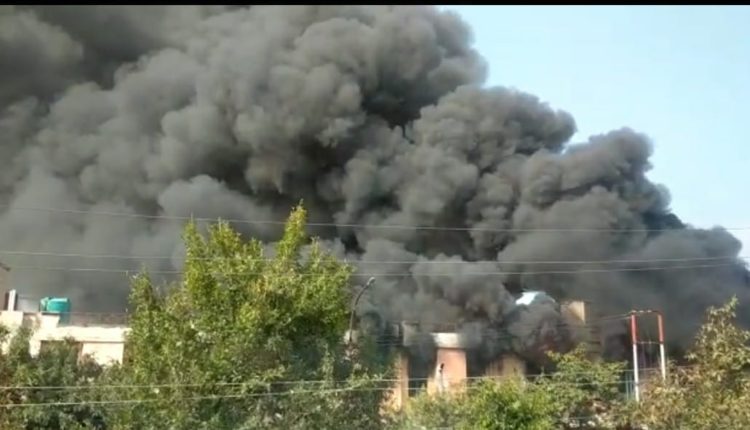 Noida: Fierce fire in plastic factory, four fire brigade vehicles on spot
Vishal Malhotra / Harinder Singh
Noida (07/03/2020): A big news came from Uttar Pradesh's Noida today with a plastic factory located in the Noida Phase-2 area catching fire. On getting information about the fire, people also came out from nearby buildings and started trying to extinguish the fire. But the fire was so fierce that they were not able to control the fire.
At the same time, people informed about the fire in the plastic factory to the fire department (fire brigade). As soon as information was received, four vehicles of the fire brigade reached the spot. An attempt is being made to extinguish the fire. The fire was so fierce that smoke balloons could be seen from far away.
It is being told that plastic frames were made in this factory. According to the information received, the company caught fire around 3:30 pm. Nearby factories have been evacuated due to fire. Now four fire engines are trying to control the fire.