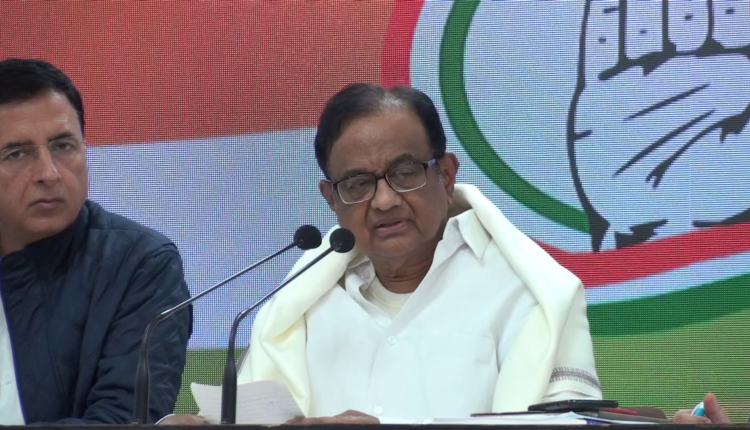 New Delhi : Slamming the Budget, senior Congress leader P Chidambaram on Saturday said that the Modi government is in complete denial that the economy faces a "grave macro economic challenge" and it has given up on reviving the economy, accelerating growth or creating jobs.
There is nothing in the Budget that leads one to believe that growth will revive in 2020-21 and the claim of 6 to 6.5 per cent growth next year is "astonishing and eventually irresponsible", the former finance minister said at a press conference.
He said the government "does not believe" in reforms and certainly not in structural reforms as Finance Minister Nirmala Sitharaman has outrightly rejected every reform idea in the Economic Survey."
"Did the FM read the Economic Survey? Was the chief economic adviser privy to the content of the Budget speech? I think the answer to both questions is in the negative," Chidambaram said.
Finance Minister Sitharaman announced cuts in personal income tax, extended tax benefits for affordable housing and gave relief to companies on payment of dividend in the Union Budget as the government looked to boost consumption to bring the economy out of the worst slowdown in 11 years.