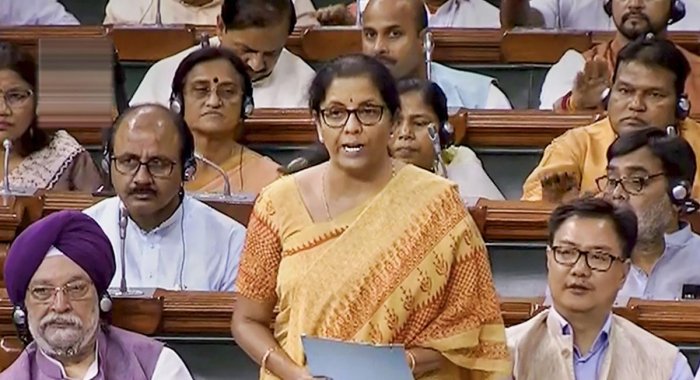 New Delhi, 21st Jan: While presenting the Union Budget for 20-21, Finance Minister Nirmala Sitharaman today announced Rs. 99,300 crore for Education Sector and Rs. 3,000 Crore for Skill Development.
Finance Minister also said that the Centre will soon announce a new education policy and the government has received over 2 lakh suggestions on it from various stakeholders.
The Education Sector in Union Budget has however evoked mixed reactions from the Education leaders so far.
"We look forward to the new National Education Policy being implemented, the draft of which has suggested several futuristic and transformational measures. The new economy will be based on new-age technologies, and we appreciate the government's move to dedicate INR 8,000 crores for the National Mission on Quantum Technologies. This will boost quality research & innovation on the exciting and difficult topics of Quantum Computing, Quantum Communication, etc. at Indian universities, including top-notch private institutions." said, Dr Rupamanjari Ghosh, Co-chair, FICCI Higher Education Committee.
She however added that, "I was expecting some bold measures to explicitly promote private philanthropy to meet the GER (Gross Enrolment Ratio) target for Higher Education. For example, universities should be allowed to creatively invest their endowments…We hope the outlays proposed will pave way for a more enthusiastic participation from the industry to drive the Higher Education ecosystem in India."
While welcoming government's move to encourage FDI in Education, Manit Jain, Chairman, FICCI ARISE, said "In order to reach the target of average spend of USD 173 billion a year to achieve the SDG 4 by 2030, it would be an unrealistic expectation to see that coming solely from government and pure philanthropic initiatives. In this context, we welcome the Government's steps towards encouraging sourcing External Commercial Borrowings and FDI to boost quality education. We hope this would pave the way for opening up and formalising the sector and ensuring long term responsible and patient capital, giving the much needed confidence to potential investors to invest in the sector and expect legitimate RoI as spoken about several times in the past."