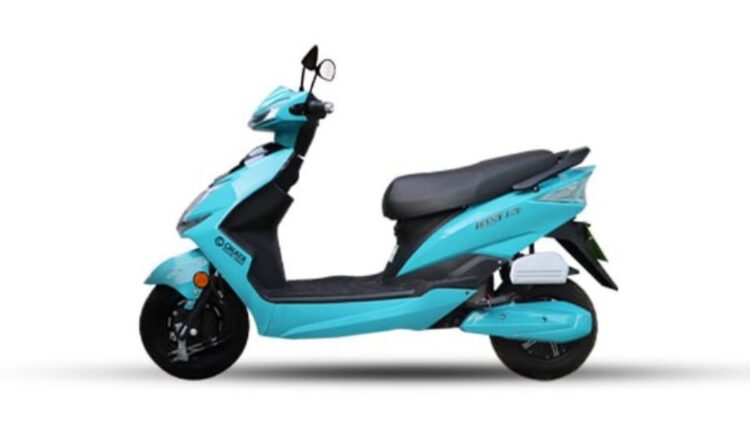 Okaya EV launches feature-packed E-Scooter Faast F2F
New Delhi, 21st February 2023: Okaya EV, India's fastest-growing electric vehicle brand, has unveiled a new electric scooter "Faast F2F". With a remarkable range of 70–80 km on a single charge and a top speed of 55 km/h depending on the load, it's ideal for city rides. Okaya Faast F2F is designed for those who are seeking for a dependable, economical, and pleasant city scooter.

Exceeding the expectations of the consumers, the scooter is powered by 800W-BLDC-Hub Motor, paired with 60V36Ah (2.2 kWh) Lithium ION – LFP battery that meets the highest safety standards, and comes with a 2-year warranty on the battery and motor. Okaya aims to provide an affordable range of electric scooter with the launch of Faast F2F, targeting students, young professionals, and home-makers, in an effort to increase the adoption of electric vehicles.
Apart from its unmatched performance, Okaya Faast F2F is equipped with Telescopic Front Suspension and Spring Loaded hydraulic Rear Shock Absorbers for smoothest ride. Remote Key, Digital Instrument Cluster having all the essential information and Stylish DRL Head-lamps and edgy Tail-lamps are the other distinctive features of Okaya Faast F2F.
Commenting on the newly launched Faast F2F E-Scooter, Mr. Anshul Gupta, Managing Director, Okaya Electric Vehicles said, "With the launch of Okaya Faast F2F we have set the new standard for top-quality and reliable EVs in India several notches higher. With its distinctive and reliable safety features, we have appealed to a much wider range of consumer segments. Comfortable and stylish Okaya Faast F2F is energy-efficient and equally supported by our competent after-sale services. We are confident it will emerge as the perfect choice for the people looking to switch to electric mobility at affordable price."  
The feature-packed e-Scooter Okaya Faast F2F is priced at Rs 83,999/- (ex-showroom) and it will be available in six colours: – Metallic Black, Metallic Cyan, Matte Green, Metallic Grey, Metallic Silver and Metallic White.
Key Feature of Okaya Faast F2F:
High-capacity LFP Battery: Equipped with long-lasting Lithium-Ion LFP battery that offers a longer life-span and high functionality and stability even at higher temperature. Moreover, the battery has 2yrs/20,000kms warranty.
Smoother Experience and Better Performance: The one-of-a-kind e-scooter F2F offers top speed of 55 kmph. Hence this E-Scooter is ideal for city rides that witness overwhelming traffic most of the time. Not only this, but it also has 10 inch tubeless tyres, telescopic suspension and spring loaded hydraulic shock absorbers, providing a comfortable ride even on bumpy roads.
With you for a long time, with Better Range: Ideal for on the go generation, it offers 800W motor combined with 60V36Ah (2.2 kWh) Lithium ION – LFP battery. It takes only 4-5 hours to get fully charged and has three driving modes: Eco, City & Sports; perfect for city road conditions.