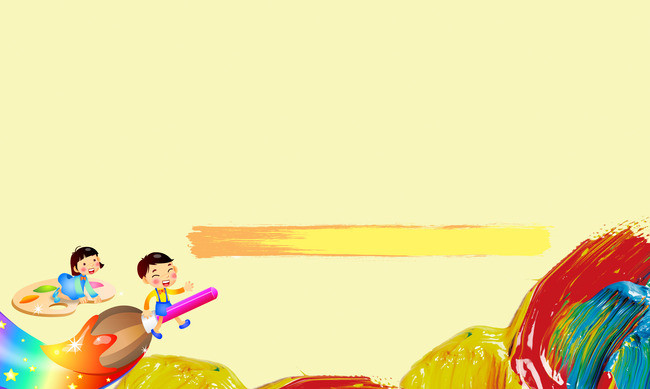 GNCYM to Organize "Painting Competition" for all age group school students of Greater Noida!
Ashish Kedia
(Greater Noida)
With an aim to foster creativity and motivate kids with an inclination towards art, Greater Noida's GNCYM has returned back with 2018 of its much anticipated "Painting Competition ".
Parivartan is a manifesto of Greater Noida Catholic Youth Movement (GNCYM). Parivartan had been officially founded on 2013. With its motto "The Change Within" Parivartan tells us about the change within soul. Parivartan word means "a change" in Hindi (our National Language). Meaning itself symbolizes what our motto is which tells us about the changes which we want within ourself for the betterment of the society or the nation.
The first competitions conducted under the manifesto of Parivartan is painting competition which had held during 15th February 2013 for all the children of different schools in Greater Noida, keeping the venue as St. Joseph School. Since after it has been expanding its wings and taking place in Greater Noida, year after year.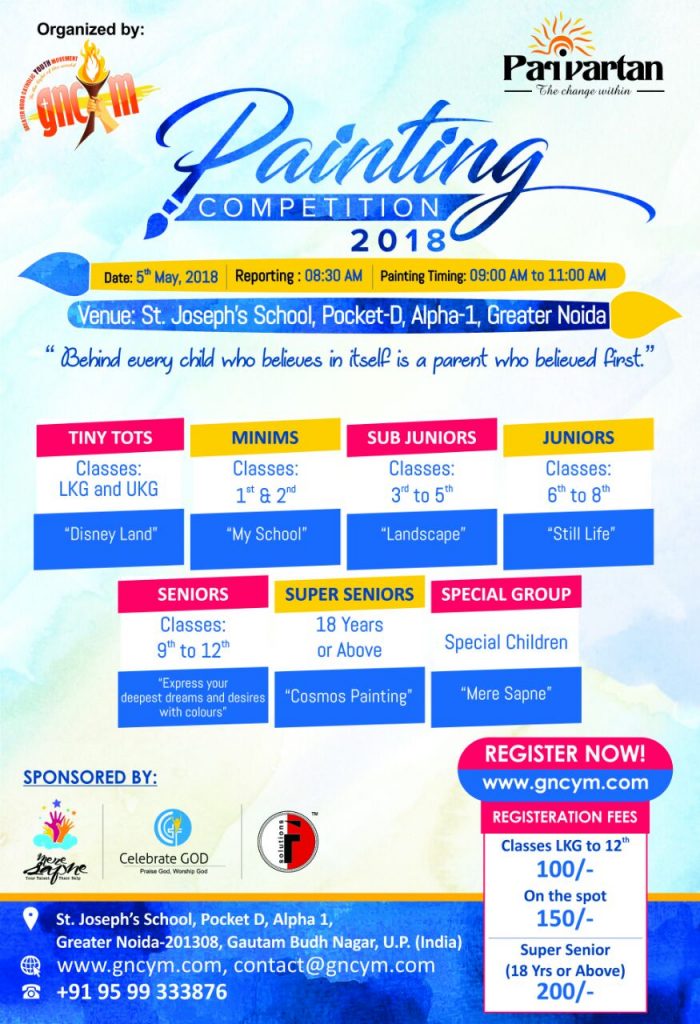 Seven categories with different themes :
For this years painting competition, seven categories have been for different age groups including a special group for special children. Themes range from disney land for Tiny tots to Cosmos Paintings for super seniors.
The event will take place on 5th May at St. Joseph School, Greater Noida and last date of registration is 1st May. The organization has also decided that if there are two hundered or more participants from one school, that school will have a home centre for the competition.
For more details one can visit the official rules and regulations page by clicking here.