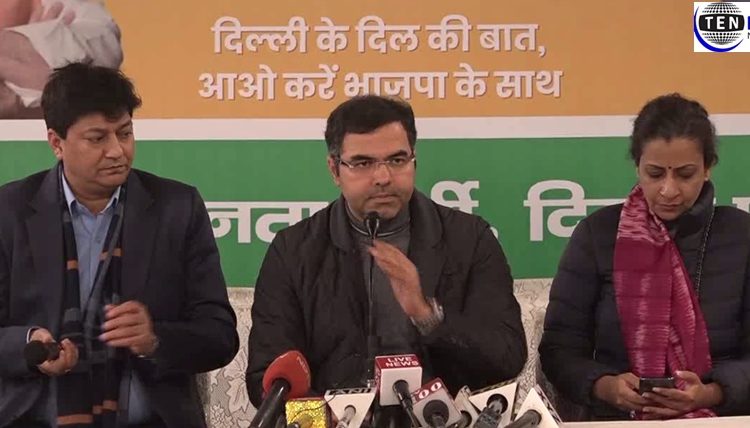 Parvesh Verma once again attacks Arvind Kejriwal over expenditure on advertisement
Saurabh Kumar/Lokesh Goswami Tennews New Delhi :
New Delhi : Today BJP leader Parvesh Verma attacked Aam Aadmi Party and it's national convener Arvind Kejriwal allegedly spending "crores of public money" in advertisements for political gains.
While addressing a press conference Parvesh Verma, said, "Money from public exchequer is being used for promoting individuals (including Chief Minister Kejriwal) in the government for political gains."
"Arvind Kejriwal always do a Politics of fake narratives and always indulge in taking credit of work done by others. AAP never tries to do any work on their own. CM always alleged that PM Modi was not allowing him to work, sometimes he accused LG of stopping him to work. "But did he build flyovers? Did he construct roads?," Verma added.
Such verbal attacks are expected to intensify more as election campaign has begun. Polling for the upcoming elections will take place on February 8, while the results are likely to be declared on February 11.