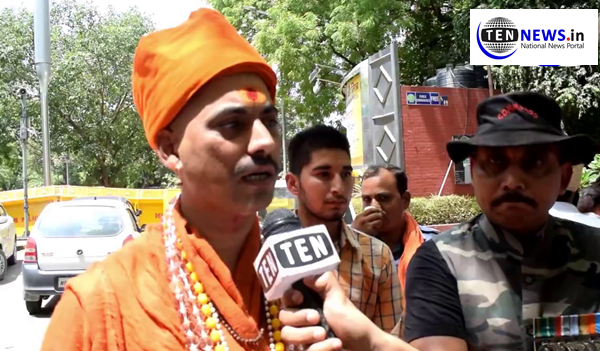 New Delhi, (16/6/2019): India is known to be a country where women are worshipped in different forms. But unlike its nature it is becoming a country where women is not safe and have to hide under a blanket to save its dignity.
The recent incidents of girls 3 to 8 years of age being raped and brutally killed developed a sense of anger and rebellion in the mind of the people.
Today at Jantar Mantar in New Delhi several people from different organizations gathered and protested against the increasing crimes against women.
The people gathered there and demanded a fast track justice to the victims. Some of their demands are listed below:-
Fast track courts should be immedietly started for women and children cases.
And in these fast track courts only women judges, women lawyers and women police officials should be deployed by the supreme court with immediate effect.
If the crime of the culprit is proved the he or she should be hanged within 15 days.
The police should be given only 30 days to complete the investigation of the case and present the charge sheet in court.
The provision of mercy plea from the President after the court sentence should be cancelled. All involved in gang rapes should be hanged.
The protestors raised slogans of "Mahilao ki yahi pukar, Nyay kare Bharat sarkar, "betiyon ko nyay dilao, hindustan ko surakshit banao".