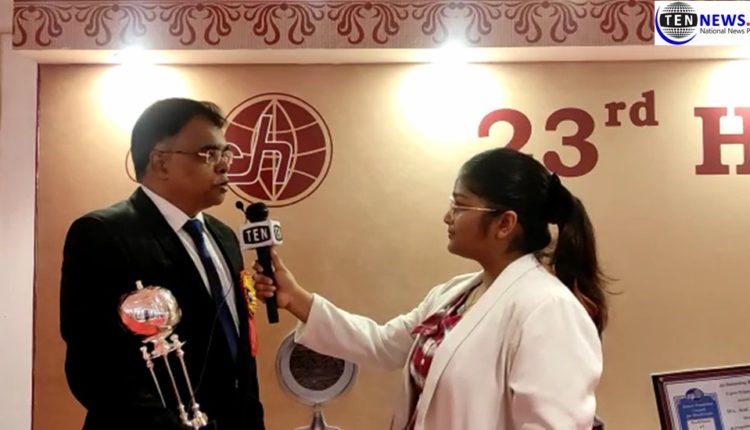 People Prefer Indian Handicrafts, It's Got a Lot of Demand: N Ranga Rao and Sons at EPCH Handicrafts Awards
Ten News Network
New Delhi, June 29, 2022: On Tuesday, the Export Promotion Council of Handicrafts organized its 23rd Handicrafts Export Awards. The awards honor the exporters who have made significant contributions to the country's development and exports of handicrafts.
N Ranga Rao and Sons was one amongst those exporters who were awarded. They are the makers of Cycle Aggarbatties. They are the biggest manufacturers and exporters of incense in India. They export in 67 countries and have been in the business for more than 74 years now.
Selva Kumar the Vice President of Exports spoke to Ten News about his victory. "This is a prestigious award that we receive regularly," he said.
"EPCH recognized us for the work we do," Mr. Kumar said. "Our company believes in giving work to people and empowering people. More than 25,000 people work for us indirectly because as a company it is not all mechanized, it's hand crafted," he said and explained the process of making incense sticks.
"The opportunities are there because when I travel across the world, people prefer the Indian handicrafts," he said regarding the opportunities and challenges in handicraft industries. "It's got a lot of demand. We have to encourage the local artisans, empower them and take our business to the world. The other challenges are modernization, people want to work with machines when making incense, but we have to still retain the originality of the handicrafts," he said.
"EPCH has been very supportive," he said. "We depend on them for a lot of things. They help us sell the product and support us."