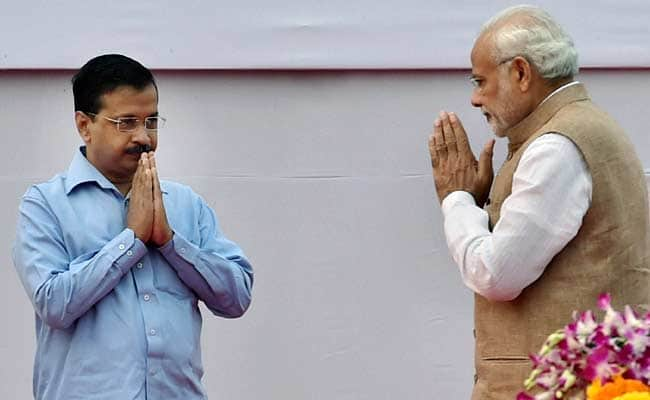 PM Modi congratulates Kejriwal on becoming Chief Minister
Vishal Malhotra/Lokesh Goswami Tennews New Delhi :
New Delhi (17/02/2020): PM Modi, wishing Arvind Kejriwal, tweeted, 'I congratulate Arvind Kejriwal on taking oath as Chief Minister of Delhi today. Best wishes for a better tenure.' After which Arvind Kejriwal thanked him and tweeted, 'Thank you Sir for the best wishes. I wish you could come today, but I understand you were busy. We should now work together to make Delhi a city of pride for all Indians.'
Let it be informed that on behalf of Arvind Kejriwal, an invitation to the oath-taking ceremony was sent to PM Modi. On Sunday, PM was on a tour of Varanasi. Because of this, he could not attend the oath ceremony.
In the year 2015 too, Kejriwal invited PM Modi for the swearing-in ceremony, but that year too the PM could not reach there due to being in another state.
Significantly, this time an invitation was sent by the AAP to all seven BJP MPs of Delhi but no MP reached Kejriwal's oath program.
BJP's newly elected MLA Vijendra Gupta attended Kejriwal's oath ceremony. During this time also, he tried to surround the Aam Aadmi Party government with the expenses and chaos in the program.