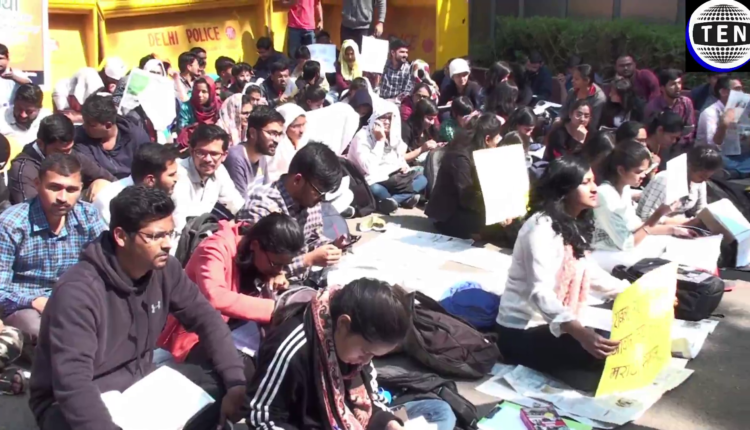 New Delhi : Today, few UPSC Civil Services exam aspirants made Jantar Mantar their library as they were protesting over their halted stipends. "It's been 17 days and we haven't recived our stipend for February of 13 thousand that we use to get from our state government," told a student.
Under a Maharashtra government scheme, UPSC aspirants from Maharashtra use to get 13 thousand monthly as stipends from Chhatrapati Shahu Maharaj Research, Training and Human Development Institute (SARTHI) to prepare for the exam.
One of the student protester told that "Under this schemes a total of 225 UPSC aspirants are getting the stipend, but from last 3 to 4 months, our stipend started getting delayed and this month it's 17 days but we still haven't received our stipend yet. So because of that we are having lot of problems in continuing our studies. Till now we haven't paid our house rent, mess charges, library fee etc."
Another student talked about their unique way of protesting by studing on road, "See we are students and our prime duty is to study, so as we are not getting access to library, we thought we should sit here and study. It may can help in taking our voice's to concerned authorities.
In order to enroll into the program, the aspirants need to sit for an entrance. Apart from that aspirants also need to have an annual income of less that Rs 8 lakh to be eligible for the scheme. 30 per cent of the seats are reserved for women and 3 per cent for the specially abled.