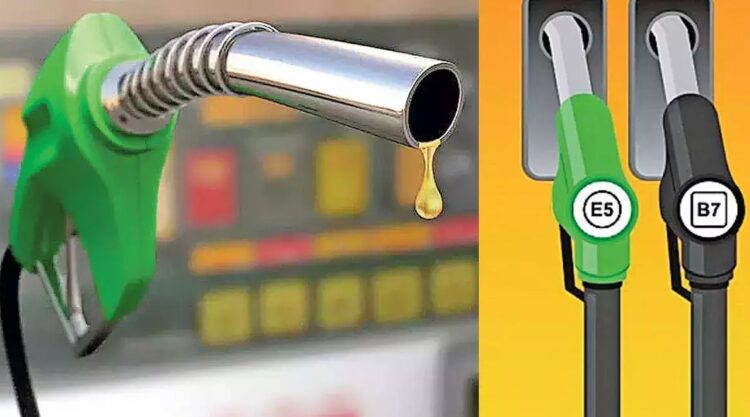 PM Modi Launches E20 Petrol with 20% Ethanol in Bengaluru
Ten News Network
Bengaluru (India), Feb 5, 2023: Prime Minister Narendra Modi is set to launch a cleaner-burning fuel, E20, or gasoline blended with 20% ethanol, in Bengaluru on Monday.

The launch of the fuel, which is two years ahead of schedule, aims to reduce oil imports and vehicular emissions. The Prime Minister will activate the fuel by pressing a nozzle at the India Energy Week conference, marking the start of E20 sales at 67 pilot pumps across various states.
According to a top government official, the country has been gradually increasing the blending of ethanol with gasoline since 2014, reaching 10% blending five months ahead of the November 2022 target. The original target for 20% blending was 2030, but it has since been revised to 2023 and is now being introduced in the market ahead of schedule.
The Prime Minister will also unveil an indigenous solar-electric cooktop, which has been built by IndianOil's R&D wing. The low-carbon and low-cost cooking option operates on solar and grid power and is comparable to modern induction cooktops.
The cooktop has received interest from the Gates Foundation and other entities due to its potential application in the global south.
The oil ministry is considering including the cooktop in the renewable energy subsidy plan for solar pumps, known as Kusum, to make them more accessible to households. The initial cost of around Rs 10,000 may be a hindrance, but the official said the price will come down once scale is achieved.
Additionally, the Prime Minister will launch a program for recycling PET bottles into fabric by the three state-run oil refineries and fuel retailers. The initiative, which was launched last year by IndianOil, will use the fabric to make uniforms for petrol pump attendants and supply it to the armed forces.