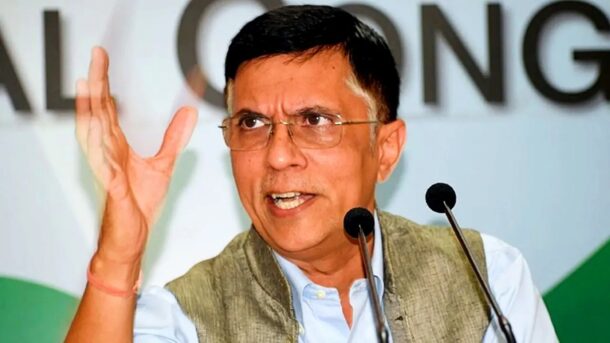 Delhi, August 16th, 2022: Congress spokesperson Pawan Khera attacked PM Narendra Modi over his Independence Day address, and claimed he has let the nation down by not discussing the unfulfilled promises made in the last eight years of his tenure.
Khera said that PM Modi is becoming a victim of his own words and there is no zest or enthusiasm in his speech as most of the promises made in the past eight years remain unfulfilled.
Congress party's media and publicity chairman, Khera also took a swipe at Modi over his remarks against nepotism and corruption said during his speech from the ramparts of Red Fort.
He further added that Modi should be referring to his own BJP ministers whose sons occupy high positions in several fields like politics and sports despite not having qualifications or expertise.
Khera asked what happened to the promises of doubling farmers' income, giving houses to all, bringing back black money, employment, and giving ₹15 lakh in every bank account.
He also alleged that BJP has made no contribution to the freedom struggle and is now trying to 'whitewash' history.
In addition, Khera remarked that today wasn't the day for politics to be discussed, but the country's development and further facilities for the people should have been discussed.
Khera concluded that PM Modi should have been more aware of his responsibilities and dignity in regard to his post as all eyes today were on the Red Fort.