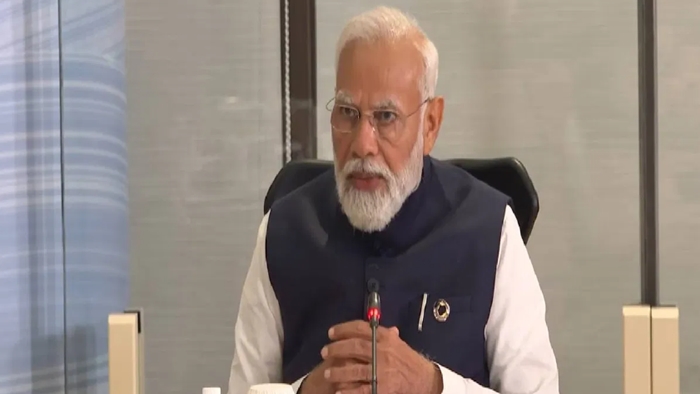 PM Modi outlines 10 points for Fertilisers and Healthcare at G7 summit
Ten News Network

New Delhi (India), 21st May 2023: As part of his 10-point action plan to address difficulties in food, fertilisers, and healthcare, Prime Minister Narendra Modi called for the creation of an inclusive food system to bring relief to the world's most needy people on Saturday.
In an address at a session of the G7 meeting in Hiroshima, Modi also called for an end to the "expansionist mentality" that has taken over fertiliser resources and argued strongly for the democratisation of technology.
The prime minister's 10-point action plan includes reducing food waste, depoliticising global fertiliser supply chains, boosting millets, supporting holistic healthcare, enhancing digital health care, and establishing development models influenced by developing-country needs.
He said, "The global fertiliser supply chains have to be strengthened. Political obstacles in this have to be removed. And the expansionist mentality that is occupying the fertiliser resources has to be stopped. This should be the purpose of our cooperation."
The Group of Seven (G7) comprises the world's richest democracies: the United States, France, the United Kingdom, Italy, Germany, Canada, and Japan. Japan invited India and seven other countries to the summit as part of their G7 leadership.
Modi also emphasised the importance of focusing on growth, technology, and democracy all at the same time. He said, "It is critical to democratise technology. Technology has the potential to bridge the gap between development and democracy."
The prime minister also stated that the development model should lead the path for welfare rather than being an obstacle to developing countries' prosperity.
On Sunday the Prime Minister expressed his views on the situation in Ukraine and called it an issue of humanity. He also gave an explosive statement on the functioning of the UN.