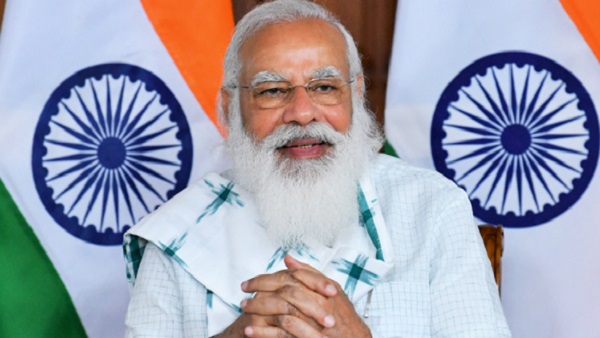 PM Modi to Inaugurate India's Largest Helicopter Production Facility in Karnataka
Ten News Network
Karnataka (India), Feb 5, 2023: Prime Minister Narendra Modi will launch India's largest helicopter production facility in Karnataka's Tumkuru on Monday. The facility, belonging to state-run aerospace giant Hindustan Aeronautics Limited (HAL), will manufacture Light Utility Helicopters (LUHs).

The 615-acre factory is the Defense Ministry's one-stop solution for the country's helicopter requirements. HAL plans to produce more than 1,000 helicopters in the range of three to 15 tons, with a total business of more than 4 lakh crore over a period of 20 years.
The facility will also be used for the maintenance, repair, and overhaul of LCHs, LUHs, advanced light helicopters (ALHs), and IMRHs in the future.
Defense Minister Rajnath Singh and senior officials of the ministry will attend the ceremony. Prime Minister Narendra Modi laid the foundation stone for the facility in 2016. The factory has been equipped with state-of-the-art "Industry 4.0 standard tools and techniques" for its operations.
The LUH is an indigenously designed and developed three-tonne class, single-engine multipurpose utility helicopter with unique features of high manoeuvrability.
The factory has the capacity to produce around 30 helicopters per year and can be further enhanced to 60 and then 90 per year in a phased manner. The first LUH has been flight-tested and is ready for unveiling.
Besides generating direct and indirect employment, the Tumakuru facility will also boost the development of surrounding areas through its CSR (corporate social responsibility) activities.
The proximity of the factory to the existing HAL facilities in Bengaluru will further boost the aerospace-manufacturing ecosystem in the region.