Gujarat, Sept 30th,2022: The National Games being held in Ahmedabad for the very first time were declared open by Prime Minister Narendra Modi on Thursday evening in a grand opening ceremony.
Held at the Narendra Modi Stadium, the opening ceremony saw over 1 lakh spectators.
Prominent sports personalities such as Neeraj Chopra, PV Sindhu, Ravi Dahiya, Mirabai Chanu, Union Sports Minister Anurag Thakur, and CM of Gujarat, Bhupendra Patel were in attendance.
A spectacular fireworks show lit up the sky and roars echoed during the opening ceremony.
Speaking at the event, Modi said, "This ambiance can't be described in words. In the world's biggest stadium, one of the world's youngest countries is witnessing India's biggest sports festival".
Modi mentioned that eight years ago, Indians participated in less than 100 international events and now they participate in more than 300 international events. "The National Games would act as a launch pad for every youngster in the country", he added.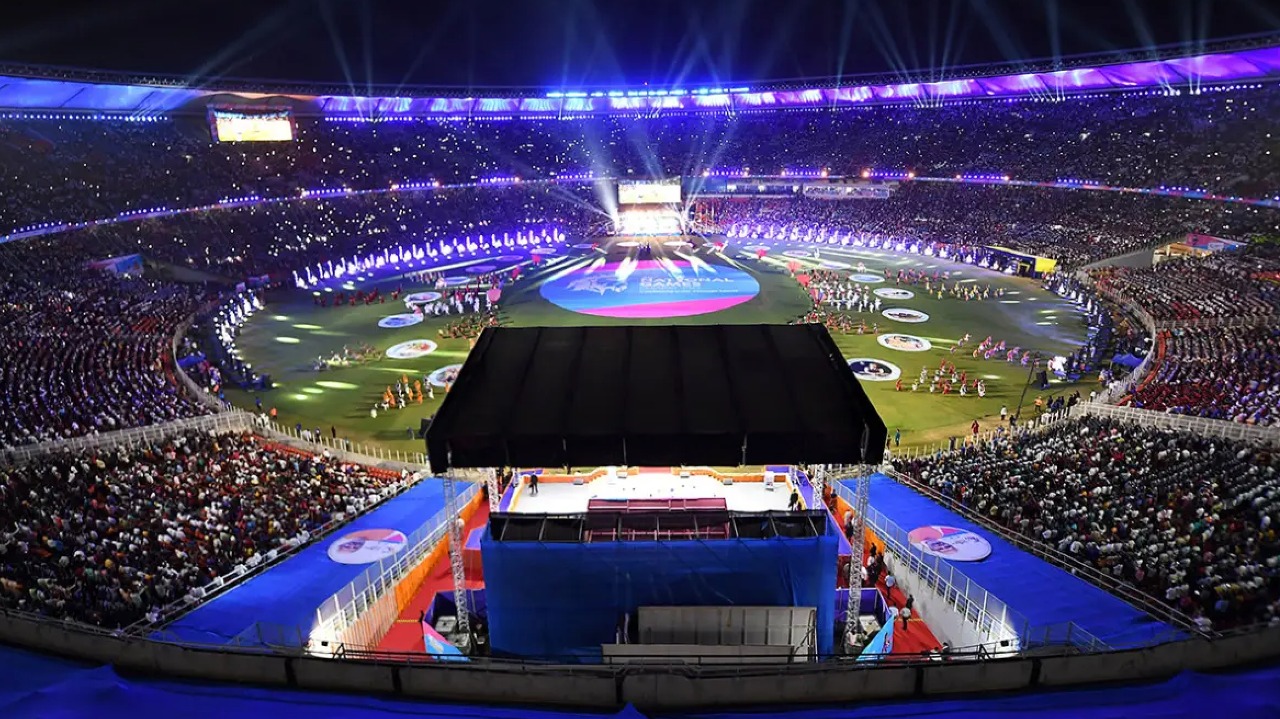 The Prime Minister also advised the youth to focus on the three Cs — competition, commitment, and continuity to achieve success in life.
Gujarat CM Bhupendra Patel also welcomed more than 7,000 athletes taking part in the event.
In keeping with a time-honored Olympic tradition, a march past by the athletes from all the states and union territories ensued during the start of the games.
The National Games, being held after a hiatus of seven years, will witness India's best athletes compete in 36 disciplines in six cities of Gujarat.