Potholes filled with water on Alpha-II service lane, inconvenience to commuters
Saurabh Kumar / Baidyanath Halder
Greater Noida (06/09/2019) : Commuters, especially office goers and school children have been facing a tough time while commuting through service lane heading from Dominos roundabout towards Alpha II. The road is potholed at several places filled with rainwater causing problems to commuters and school children on the service lane of Alpha II.
Those residing in nearby areas claim to have taken up the matter with the authorities many times, but no action has been taken till now.
There are major chances of accidents due to the poor roads that are filled with water, as motorists don't get the idea of the depth of potholes. Some minor accidents have also been reported earlier. Apart from traffic snarls, residents said the damaged roads are also leading to health problems due to the dust arising from loose soil.
In the night hours residents and commuters woes are enhanced as most of the street lights are not working and those working are look likes a big candle says Gajanan Mali resident of Alpha II Sector. This was the sector from where the development began especially I block but now maintenance is far from national benchmarks of urban services.
Naveen Bhati RWA President Alpha II also complained over the bad sate of sector roads. Apart from that he listed various problems and said "Sector markets are full of encroachment by vehicles coming in the markets as those are parked on the roads. Drains are open and choked and during the rainy days it starts overflowing. Authority planted number of trees but those are also dying due to lack of maintenance and care" he added.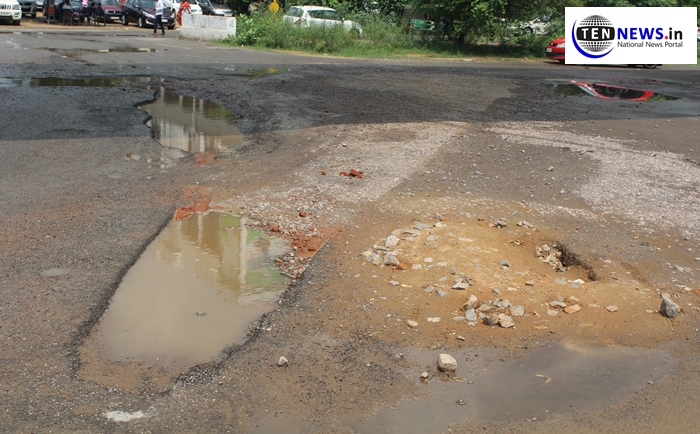 Greater Noida Authority officers were contacted for their version but Phones remained unanswered.