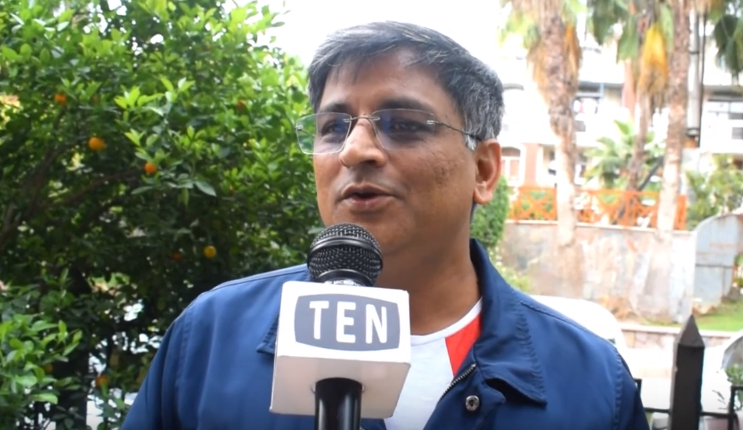 Practice self-quarantine to combat Coronavirus, recommends Social Analyst Achal Sharma
Greater Noida, 14th March: "It's important that as an individual we practice self-quarantine or preventive quarantine, because the virus would not be able to spread further if it doesn't find any place to travel. The more we are secluded from the public places, the more we are helping the virus to die out." said Social Analyst Achal Sharma while interacting with Ten News.
When asked about how the parents can ensure mental and social wellbeing of their children's in pre-teenage or early teenage years, Sharma said, "Generation Z is facing this kind of a pandemic for the first time, I personally feel that it is the responsibility of our generation to tell them not to panic, we should educate them about how they can maintain hygiene, how they can be preventive of certain things around, and various myths that are moving around on social media."
"India under the leadership of PM Modi has set an example to the world in terms of how we are managing this virus. The measures that government is taking are being seen by the world and they are being appreciated by the world," said Sharma about the efforts of Indian government in managing the Coronavirus.
About Achal Sharma:
Achal Sharma is an author, columnist, social reformer, speaker, motivator and coach. By profession he is INDIA LEAD
at ACCENTURE, Digital Content Marketing Service. Achal Sharma, Secretary of Corepeeler Foundation is a Social
Scient and Corepeeling Expert. With S2E2 Concept of Corepeeler Foundation he helps his clients on various personal
and professional fronts. His global set of clients come from all walks of life including sports, professionals, politicians,
businessmen, individuals and young students.