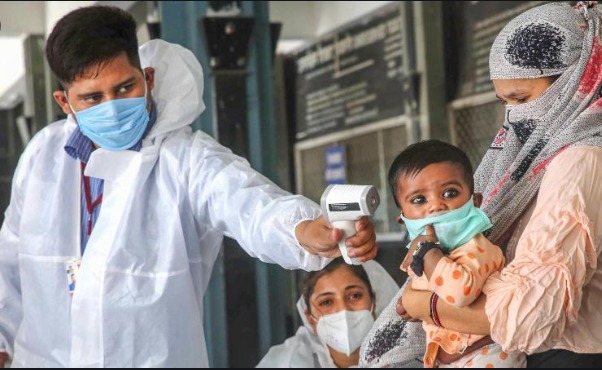 Presently 5.86 lakh active Covid-19 cases in India, fatality rate constantly declining
Ten News Network
New Delhi [India], Aug 4 2020: Union health ministry on Tuesday informed that the country has about 5.86 lakh active cases of Covid-19 and there is a progressive decline in the fatality rate.
Addressing a press conference in Delhi, Rajesh Bhushan, Secretary, Health Ministry, said, "Currently, 5,86,298 active #COVID19 cases are in India & over 12 lakh people have recovered. 50% deaths due to COVID19 have taken place among the age group of 60 yrs or above and 37% deaths took place in the age group between 45 to 60 years."
He also added that this was the first time after the first lockdown that the fatality rate was at the lowest, at 2.10%. "Fatality rate has seen a progressive decline and it is continuing, which is a good sign," he stated.
Bhushan also pointed out that the cumulative positivity of India is at 8.89%.
"States with positivity less than 10% are Punjab, Rajasthan, MP, UP, Haryana, Assam, West Bengal and Karnataka. Last week's positivity of India was 11% which means a few states are showing rise in Covid-19 cases," he added.
The health secretary also acknowledged that many states have increased their testing capacity,both in terms of RT – PCR and Rapid Antigen tests.
"28 states and union territories are performing more than 140 tests per day per million population. Goa, Delhi, Tripura and Tamil Nadu have increased their testing capacity," he informed.
Meanwhile, Home Minister Amit Shah remains admitted at Medanta Hospital in Gurugram after testing positive for Covid-19. His condition is said to be stable.