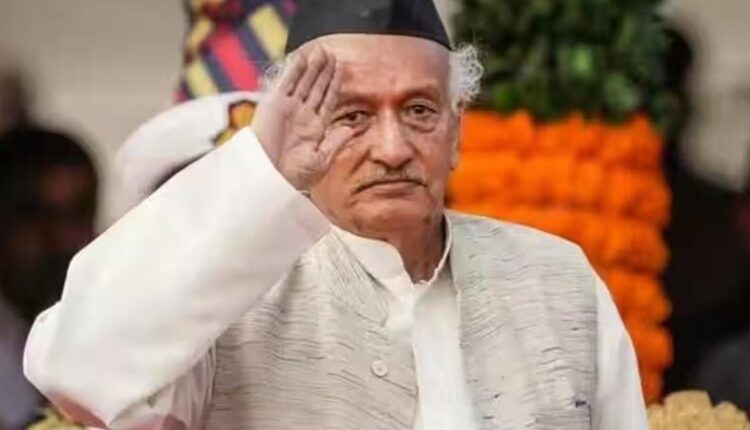 President Murmu appoints Governors, Koshiyari replaced, Ex-Justice Abdul Nazeer gets Andhra
Ten News Network
Delhi (India), February 12, 2023: In a major shake-up of top posts, President Droupadi Murmu appointed 12 new governors and a lieutenant governor to 12 states and the Union Territory of Ladakh on Wednesday.

The most significant appointment is that of Ramesh Bais, who replaces Bhagat Singh Koshyari as Governor of Maharashtra. Mr. Koshyari's exit from Raj Bhavan has been welcomed by opposition leaders who had accused him of hurting Marathi sentiment with his controversial remarks.
Aaditya Thackeray, former minister and leader of the Thackeray faction of Shiv Sena, welcomed the appointment of the new governor, calling it a "big win for Maharashtra."
In Ladakh, a Union Territory carved out of the erstwhile state of Jammu and Kashmir, Brigadier (Dr) BD Mishra (Retd) will take over the top post after Rashtrapati Bhavan accepts the resignation of incumbent Radha Krishna Mathur.
Justice S. Abdul Nazeer, who was part of the five-member Constitution bench that delivered the unanimous judgment in the Ayodhya Ram Janmabhoomi case in 2019, will now be the Governor of Andhra Pradesh.
Gulab Chand Kataria, a sitting MLA with strong RSS connections, is appointed governor of Assam. His appointment could be seen as a well-thought-out move to remove him from the big race.
Lt. General Kaiwalya Trivikram Parnaik (Retired) will take over as Governor of Arunachal Pradesh, Lakshman Prasad Acharya as Governor of Sikkim, C. P. Radhakrishnan as Governor of Jharkhand, and Shiv Pratap Shukla as Governor of Himachal Pradesh.
Manipur Governor La Ganesan is now Governor of Nagaland, Bihar Governor Phagu Chauhan now takes over the top post in Meghalaya, and Rajendra Vishwanath Arlekar, now Himachal Pradesh Governor, has been appointed Bihar Governor. Anusuiya Uikye has been appointed governor of Manipur.