Prime Minister Narendra Modi today Inaugurated Dharohar Bhawan, the Headquarters of ASI, in Delhi. Talked about India's rich archaeological heritage and the need for more people to visit various archaeological sites across the country . He was received by Union Minister of State for Culture (I/C) and MoS- Environment, Forest and Climate Dr. Mahesh Sharma.
In his speech Dr. Mahesh Sharma highlighted as to how the archaeological survey of India has restored the glory of India by bringing back many antiques from different parts of the world.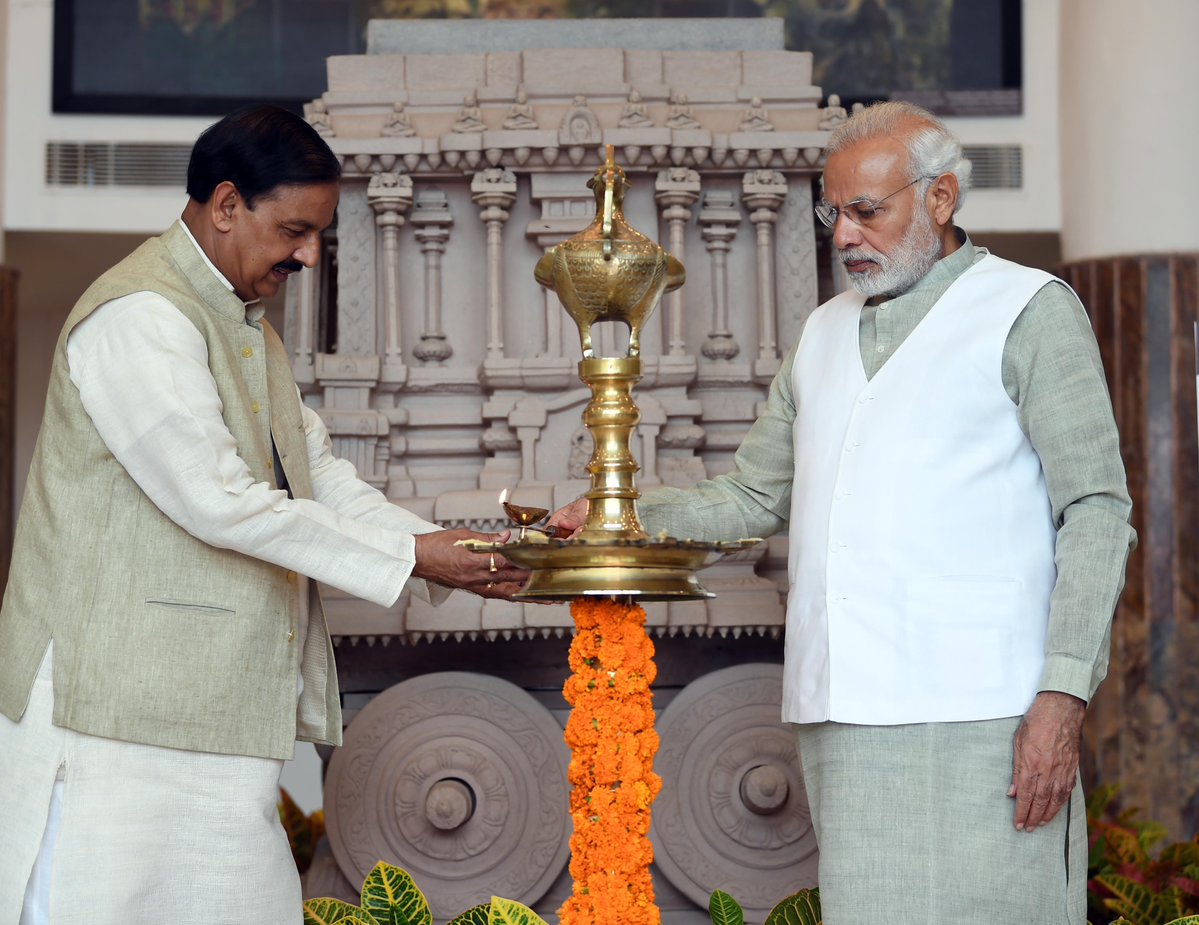 He also informed that after Demonetization, ASI quickly implemented digital ticketing for most of it sites and the department witnessed a 10 fold increase in number of visitors. He thanked PM Modi for his vision and guidance in completing all these initiatives.
At the occasion PM Modi pointed out that people have forgotten their past and our heritage will continue to be a piece of stone till we try to appreciate it. He said, "We have been cut-off from our heritage and this has caused us a huge loss. People of our country have been gripped with such mentality which looks down to our heritage pride. Untill we take pride in our country's past and heritage, we would not feel like cherishing it. Our heritage will continue to be a piece of stone till we try to appreciate it."

He also recalled a past incident from Sardar Sarovar Dam where the photography was initially banned until he curtailed the ban and instead organized a photography contest. He said the initiative majorly boosted the tourism in the region. Deriving a lesson from the same, he suggested that ASI should also uplift ban from all historic sites and tourists must be encouraged to take pictures at all such places.