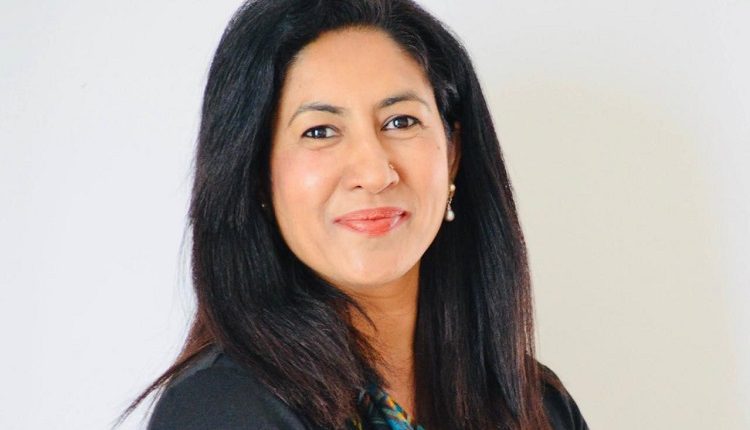 Profile of Yojna Sah Jain, Entrepreneur, Scientist, Writer, Poetess, Singer and News Show Host – Based in Germany

"I am an explorer. I simply can't be content just doing one thing, so I try whatever excites and interests me. At the core, am a visionary and a thinker", says Yojna Sah Jain, a lady of many talents. 
As of now, Yojna is an Entrepreneur, Scientist, Writer, Poetess, Singer and host for a Talk show on TenNews. 
Yojna is CEO, and founder of HealthPrax, a Healthcare technology company. The vision and ideology behind this company is an extension of Yojna's doctorate program. Through this company she wants to give back to the healthcare industry and society at large what she learnt from her almost two decades of successful professional training and career.  Yojna's doctorate is in the field of Pharmacology wherein she evaluated role of mobile health technology tools on chronic disease management in India. HealthPrax is her brain child emerging as an extension of her PhD research work in the area of Telemedicine. Yojna did her Master's from Birla Institute of Technology & Science (BITS), Pilani and MBA from Symbiosis, Pune. Her research work is well published in refereed journals and conferences both nationally and internationally. Yojna is currently based in Berlin, Germany with her family.
Yojna specializes in Clinical Research and Medical Affairs and has been associated with Research and development division of reputed Pharmaceutical multinationals like GlaxoSmithKline, Cadila, Biocon etc. at senior positions. Yojna is passionate about leveraging technology for improvement of conventional healthcare set up in emerging economies like India. Yojna is also President- Germany – Healthcare Experts Council of the Global Chamber Of Commerce & Industry (GCCI).
Yojna has been an active orator, singer, poetess since childhood. Her poetry collection "Kagaj pe phudakti gilheriyaan" was published by one of the topmost Hindi Publisher "Bhartiya Gyanpeeth" in 2019. This was very well received and critically acclaimed in literary circles. Time and again her articles, poetry and stories get published in various reputed magazines, news-papers. She has also made appearances in several poetry slams organized worldwide. 
She is also a socially active individual and is Vice president of a Berlin based cultural society. Yojna is also Regional President – Europe for Poetry & Literary Group International (PLG).  She is also country head for "Global Hindi Sahitya Sansthan" a literary organization from India. 
Yojna hosts a Talk show "Yojna's Candid Talk Show" on Ten News digital channel. In this show Yojna aims to bring forth the stories and life journey of successful individuals from varied walks of life on public forum under interesting themes like 'Achievers', 'Power couples' etc.  High level vision of this show is to inspire others from the life journey of these achievers and also to create a platform to connect mentors and aspirers from various fields.