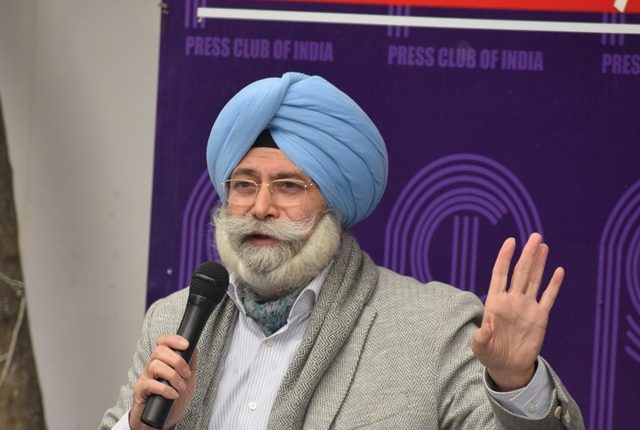 New Delhi:Today, Harvinder Singh Phulka addressed the media at Press Club of India following the resignation from Aam Aadmi Party on Thursday.
On January 3, Phulka took to twitter to announce his resignation from Aam Aadmi Party, "I have resigned from AAP & handed over resignation to Kejriwal ji today. Though he asked me not to resign but I insisted. Will be briefing media tomorrow at 4pm at Press Club, Raisina Rd, New Delhi to explain the Reason of leaving AAP & my further plans" reads his Twitter post.
Phulka was representing victims of 1984 anti-sikh riots and played a important role in conviction of former Congress MP Sajjan Kumar, according to him, "Kumar's imprisonment is gift to nation."
The 63-year old lawyer said, "People of Punjab wants me to contest upcoming Lok Sabha elections, and they are sure that I will win no matter from which constituency I will contest elections, many of them are asking me this from a long time, now I want to tell them that I won't contest elections."
"After the conviction of Sajjan Kumar, many others are still walking freely like Jagish Tyler and Kamal Nath, I will fight on a common platform for giving them a deserving punishment", he added.
The senior lawyer is a former lawmaker from Dhaka Assembly Constituency in Ludhiana, he also served as the Leader of the Opposition in the Punjab Legislative Assembly.