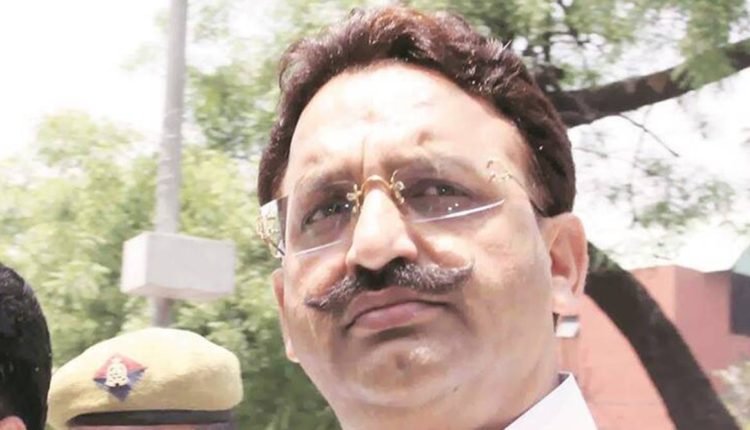 Punjab Govt "shamelessly" protecting gangster Mukhtar Ansari, UP govt tells SC
Ten News
Gr Noida :  Government of Uttar Pradesh on Wednesday told Supreme Court that Punjab Government is "Shamelessly" saving the gangster turned politician Mukhtar Ansari. Currently Mukhtar Ansari is in Rupnagar district jail in connection with an alleged extortion case and is not being handed to Uttar Pradesh government where his trials are pending in special MP \ MLA court.
A bench of Justices Ashok Bhushan and R Subhash Reddy took note of the submission of senior advocate Dushyant Dave, appearing from the Punjab government side, who demanded adjournment in the matter on personal grounds. While the solicitor General Tushar Mehta, representing government of UP, slammed Punjab government for trying to save an alleged gangster.
Senior advocate Mukul Rohatgi, appearing for Ansari, said that he (Mukhtar) is "small fry" being cornered by the "might of the state". To this, Mehta said, "He is such a small fry that whole state government of Punjab is shamelessly protecting him." Supreme Court has adjourned the matter for next hearing on 2nd March.
The apex court was hearing a plea filed by Uttar Pradesh in which Punjab government and Rupnagar jail authority have been asked to immediately hand over the custody of Ansari to district jail Banda in UP. The plea also demanded to transfer all criminal proceedings of Ansari extortion case in Punjab to the special court in Allahabad High Court.