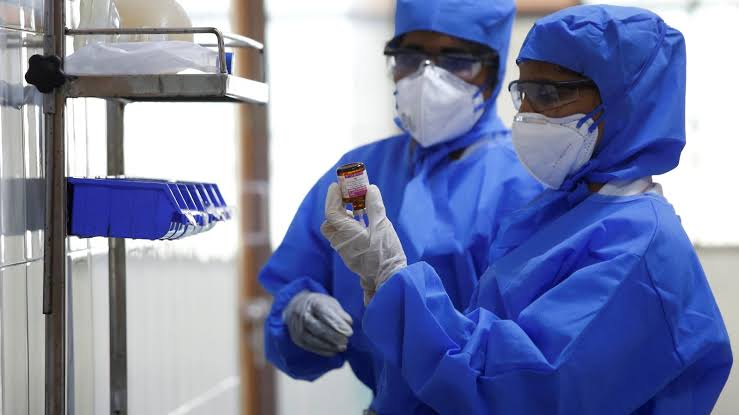 Putting their lives at stake, doctors across the globe working day and night to combat corona pandemic
Aman Kumar /Lokesh Goswami Tennews New Delhi
In the middle of coronavirus pandemic, the doctors of our country are treating patients selflessly and continuously, risking their own lives.
The doctors are working for at least 16 to 20 hours per day, without even taking a day's off, so that patients can go home healthy.
Senior Doctor Pawan Kumar of RML Hospital has said that he is currently engaged for the whole day and nights for the treatment of patients who are infected with the virus.
The doctor added that many other doctors, medical students and nurses are working with him to treat the patients. The senior doctor also added that doctors are the one who come in direct contact with the patients, which is very dangerous in itself, but still doctors are constantly working to save the patients by putting their lives at risk.
Dr Kumar added that his routine has deteriorated due to the pandemic, doctors are unable to give time to their family members.
At home, family members are being told that doctors are engaged in the treatment of patients, where they receive phone calls 24×7 as they are responsible to provide crucial information to officials, ministers and media personnel.
Nursing officer Yashwant Sharma, who came in direct contact with corona infected people at the airport while testing them, has said that he is constantly checking passengers coming from abroad. He said that he is performing a duty of at least 16 to 20 hours at the airport these days, because of which at times he is even unable to reach his home. Officer Sharma also said that in order to save the people, the nursing staff is constantly performing its duty by keeping their lives on the palm.
"The entire staff is working in a high-risk zone, which is very dangerous, but saving people's lives is more than that," the nursing officer said. The number of passengers deboarding from a flight is about 150 in number. As a result, the passengers have to wait for checking in queues, because of which they show anger on the nursing staff itself.
"We are facing issues like this, which we hardly come across on routine days," Sharma added.