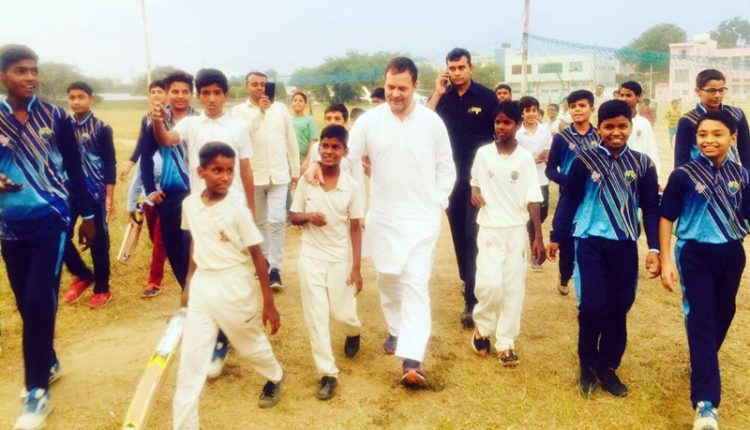 Rahul Gandhi plays cricket as chopper forced to land in Haryana
Saurabh Kumar (Photo-Video) Lokesh Goswami Tennews New Delhi :
Delhi, 19/10/19: Congress leader Rahul Gandhi's helicopter was forced to make an emergency landing in Rewari on Friday due to bad weather.
He was returning to Delhi from Mahendragarh in Haryana where he addressed an election rally in place of his mother and Congress president Sonia Gandhi, who is suffering from a viral infection.
In response to speculation, sources close to Rahul Gandhi said his helicopter was forced to abort its landing in Delhi due to bad weather and not due to a technical snag. It later landed safely in KLP College in Rewari from where he headed to Delhi by road, a source said.
A video shared on Twitter by the Uttarakhand Youth Congress showed Rahul Gandhi taking part in the cricket nets with young students.