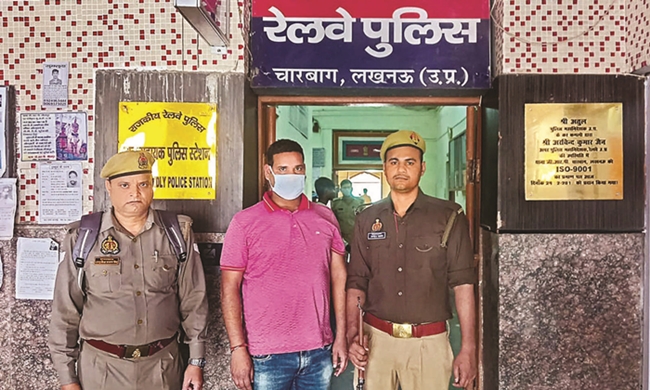 Railway Employee Dismissed for Urinating on passanger
Ten News Network
New Delhi (India), March 14, 2023: A railway ticket checker, allegedly intoxicated, who committed a vile act of indecency by urinating on a woman onboard the Amritsar-Kolkata train, has been summarily dismissed from service on the orders of Union Railways Minister, Ashwani Vaishnav.

The accused, Munna Kumar, a resident of Bihar, was taken into custody in Lucknow the day after the incident, which occurred while he was on leave.
The woman, accompanied by her husband Rajesh Kumar, was traveling in the A1 coach of the Akal Takht Express when the incident occurred. Government Railway Police officials have confirmed the sacking of the ticket checker, who showed complete disrespect for the female passenger, resulting in bringing disgrace to the Indian Railways, an institution that takes pride in its exemplary standards of service and decorum.
In a letter to Munna Kumar, the northern railway authority described his behavior as a serious offense that warranted immediate and severe action, not only against the accused but also against the railroad as an institution. Consequently, the punishment of "REMOVAL FROM SERVICE WITH IMMEDIATE EFFECT" was imposed on the errant official.
This act of zero tolerance towards such heinous acts by the railway's minister was conveyed through his official Twitter account. This incident brings to mind the two similar cases that took place on Air India flights from New York to Delhi and Paris to Delhi. In the first case, Shankar Mishra, the accused, was arrested in January and banned by the airline for four months. In the second incident, no action was taken after the passenger issued a written apology.