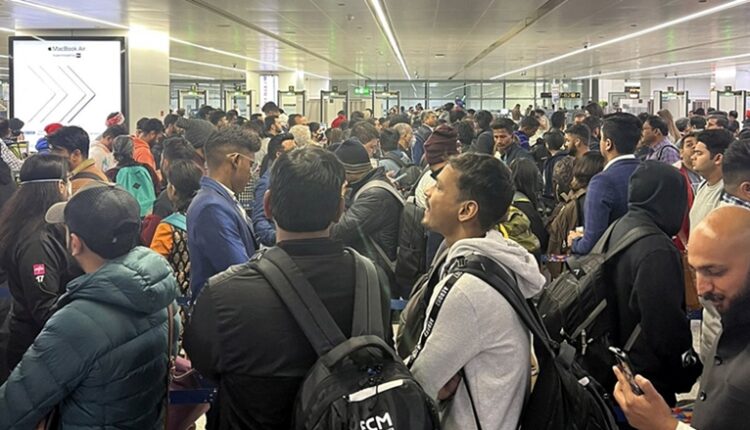 Passengers troubled by lengthy queues at Indira Gandhi International Airport in Delhi
Ten News Network
New Delhi (India), March 15, 2023: Passengers traveling to and from Indira Gandhi International Airport (IGI) in Delhi have been facing lengthy queues at immigration and security checkpoints, causing significant inconvenience.

On Wednesday(15/03/2023), several passengers reported queuing for up to three hours, highlighting a persistent issue that has plagued the airport for some time.
Despite repeated complaints and efforts to resolve the issue, many passengers remain dissatisfied, with some expressing a lack of faith in politicians to effect change. "This problem is eternal. Till we have politicians who are interested in garnering media attention, nothing concrete will change on the ground," said one passenger.
The situation at IGI is not unique, as several other airports across India have seen a steady increase in air traffic in recent months. The number of air passengers at airports has already surpassed 400,000 per day, even on weekdays. Domestic carriers have flown approximately 12.5 million passengers in January 2023, double the figure for the same period last year.
Despite the challenges posed by increased air traffic, civil aviation authorities have remained committed to ensuring passenger safety and comfort. In December 2022, Civil Aviation Minister Jyotiraditya Scindia visited the airport to address overcrowding and congestion, holding meetings with stakeholders to identify and implement solutions.
While the situation remains challenging for passengers, authorities are continuing to work towards improving conditions at IGI and other airports across the country.