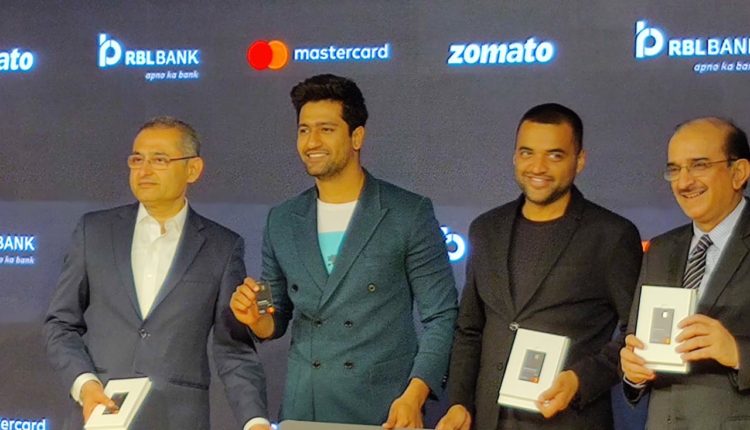 RBL Bank, Zomato & Mastercard announce partnership to launch exclusive 'Edition Credit Cards'
Vishal Malhotra / Harinder Singh
New Delhi (02/03/2020): RBL Bank and Zomato, today announced a strategic partnership to launch
'Edition Cards' powered by Mastercard at an exclusive unveiling held in New Delhi.
The first-of-its-kind co-branded credit cards centered around food experiences will offer a host of benefits for cardholders every time they use Zomato or spend online and offline.
The two variants, Edition and Edition Classic, have been designed keeping in mind RBL Bank and Mastercard cardholders; and Zomato users. The key benefits of the cards include Zomato credits with every use, Zomato Gold global membership and lounge access at all major domestic airports.
 The event was graced by by versatile actor Vicky Kaushal, who looked really charming in green shirt.
He had a chat with the host and revealed his choices in food, old school lunch-box stories and the role of food on sets.
Watch Vicky Kaushal at the launch here :
//youtu.be/TaA4TriOMUo