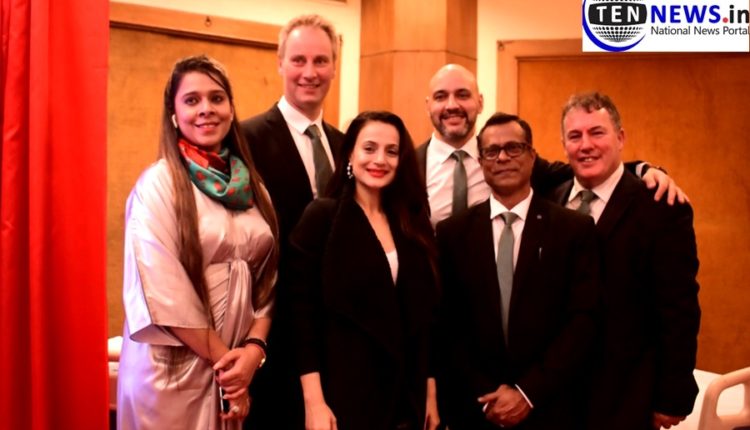 Renowned Candian Healthcare Brand MIP Inc launched in India in presence of Actress Amisha Patel
Saurabh Kumar/Lokesh Goswami Tennews New Delhi :
New Delhi: Today, Global leader in reusable healthcare textile industry, MIP Inc., was launched in India by President and CEO of MIP Inc. and Bollywood actress Ameesha Patel amongst an august gathering of top doctors, healthcare professionals and policy makers.

The brand is a market leader in Canada and enjoys significant and growing market positions in the United States, United Kingdom and continental Europe. MIP has manufacturing facilities in Quebec, China and Germany. The brand is worth Canadian Dollar $115 million.
Speaking at the launch, Tor Lund, President and CEO of MIP Inc. said, "This is an exciting time for MIP as the brand has experienced strong growth in revenue and market share across the globe. Having make our presence felt in Canada, US, UK and Europe, we felt this was an opportune time to enter the growing Indian healthcare sector."
Adding her views, Bollywood actor, Ameesha Patel, said, "I am happy to be here at the start of MIP's India journey. It is a well-recognized brand and a leader in its segment and I believe that they will revolutionize the reusable healthcare textile segment in India."
Now in India, MIP Inc. aims to power the healthcare segment with effective, affordable and quality healthcare textile products. MIP Inc. offers a complete range of textile products found in hospitals and nursing homes, including everything that's on a bed and in a patient's room, on a patient and on a doctor and para-medical staff.