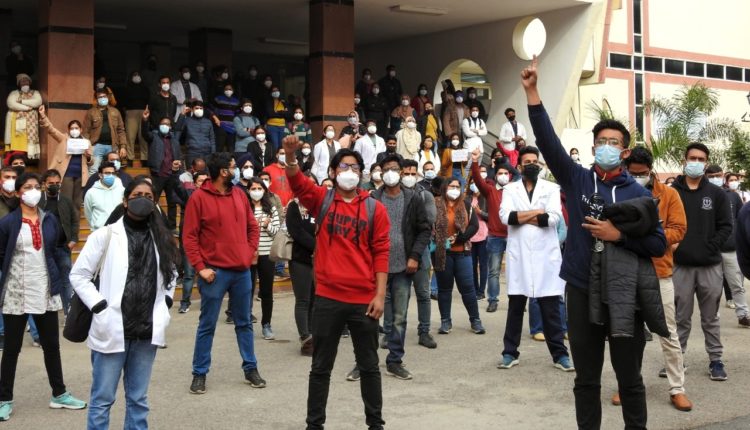 New Delhi, December 31: Federation of Resident Doctors' Association (FORDA) who were protesting against delay in NEET-PG 2021 counselling and alleged man handling of doctors by the police, will call of the strike in Delhi at 12:00 pm today & will resume working.
Dr Manish, FORDA President said, "We had a meeting with Joint CP last night. Withdrawal of FIR process has started (in connection with ITO protest). After 12 pm today, we'll call off our strike against the delay in NEET 2021 counselling,"
He added, "Patients are already suffering, many surgeries deferred. Considering this situation, we are calling off the strike at 12pm today".
Patients were suffering with residents doctors of government hospitals on strike, they were being asked to wait or visit private facilities, surgeries & treatments were delayed.
The resident doctors were on strike since November 27 against the frequent delay in NEET-PG 2021 counselling, demanding for a quick action from the central government, as it is leading to delay in college allotments after the NEET PG Exam.