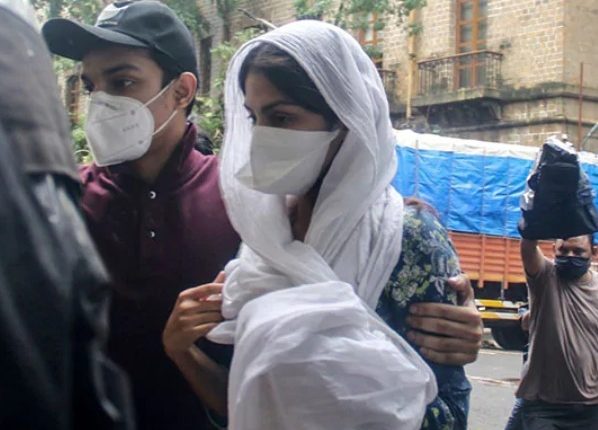 Rhea Chakraborty to face CBI questioning today, reaches DRDO guest house
Ten News Network
Mumbai (Maharashtra), Aug 28: Bollywood actor Rhea Chakraborty on Friday reached DRDO guest house in Mumbai and she is expected to face questioning from the central probe agency.
A team of Central Bureau of Investigation (CBI) is stationed at the DRDO guest house in Santacruz, Mumbai and has been questioning different people related with late actor Sushant Singh Rajput, for last few days.
Meanwhile, Enforcement Directorate (ED) has put a notice at Gaurav Arya's hotel, The Tamarind in Anjuna, Goa, asking him to appear before the agency before August 31. His name as also emerged in connection with the death of actor Sushant Singh Rajput.
Earlier, Narcotics Control Bureau (NCB) had registered criminal case against actor Rhea Chakraborty and others to probe their alleged dealings in banned drugs.
A day earlier on Thursday, Rhea gave interviews to different news channels and claimed that she was innocent.
"I and Sushant were in love and on June 8, I left the house because he asked me to. His sister was living with him at that time and she should only tell what went wrong in the week before the actors' death," Rhea told a news channel.