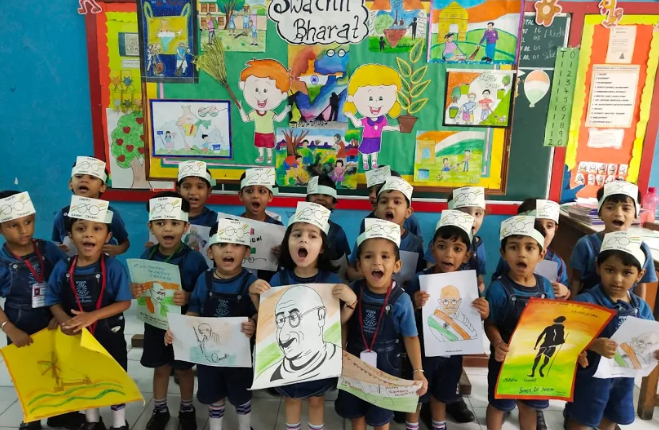 Ryan International School, Greater Noida celebrates 150th Birth anniversary of Mahatma Gandhi
Students of Ryan International School, Greater Noida commemorated the 150th birth anniversary of the iconoclastic selfless leader M. K Gandhi by conducting a plethora of activities.  The occasion of 150th birth anniversary celebrations gave the school an opportunity to remind the humanity of the efficacy of the message of Mahatma Gandhi. Gandhi's lessons are relevant in every policy of the country such as Swacch Bharat, Rights of Women and Children, health and well-being of the Indian farmers and the Indian village.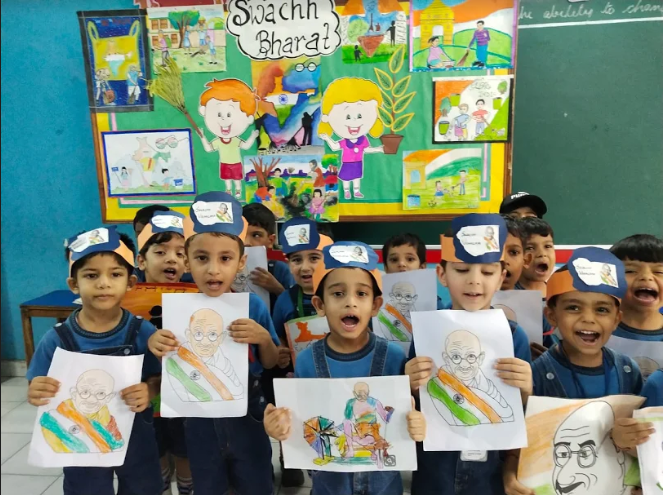 To imbibe the main purpose of life is to live rightly, think rightly and act rightly; students depicted their love for the Father of the Nation through drawings and posters, slogans, essay writing and Skit enactments. Speeches were spoken by the students on the values given on truth and non violence. The main aim was to inculcate the principles of life that Gandhiji advocated to help children understand Gandhiji's message of discipline, peace, honesty, non violence, faith and his unflinching regard for truth. Students also recaptured and recreated some significant moments from the Mahatma's life. Mahatma Gandhi was the great and outstanding personality of India who will always remain an inspiration for Ryanites through his legacy of greatness, idealness and noble life.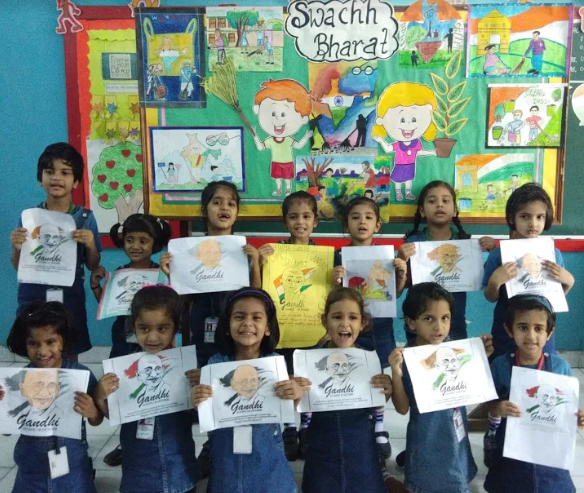 Mahatma Gandhi's name is indelible from the pages of history because what he preached is relevant even today which will always remain an imprint in the hearts of the Ryanites.
Students participated  in all activities with great zeal and enthusiasm.