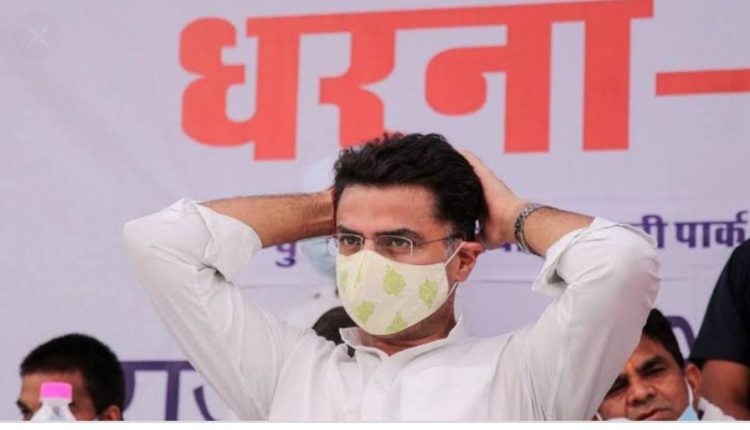 Sachin Pilot removed as Rajasthan Deputy CM, supporting MLAs loose ministries
Ten News Network
Jaipur (Rajasthan), July 14, 2020 : Following days of tussle, Congress on Tuesday removed Sachin Pilot from the post of Rajasthan's Deputy Chief Minister.
He has also been sacked as PCC chief, while his loyalist MLAs have lost their ministerial birth in the Rajasthan cabinet.
Congress has also officially accused Sachin Pilot of conspiring with BJP and hiding MLAs with the support of rival party.
Meanwhile, it has also come to light that Sonia Gandhi spoke to Sachin pilot several times during the last few days, however, they could not reach an amicable solution.
Earlier in the day, a Congress Legislative Party (CLP) meeting was held at Fairmont Hotel in Jaipur.
As per sources, 102 MLAs were present and had unanimously demanded that Sachin Pilot should be removed from the party.