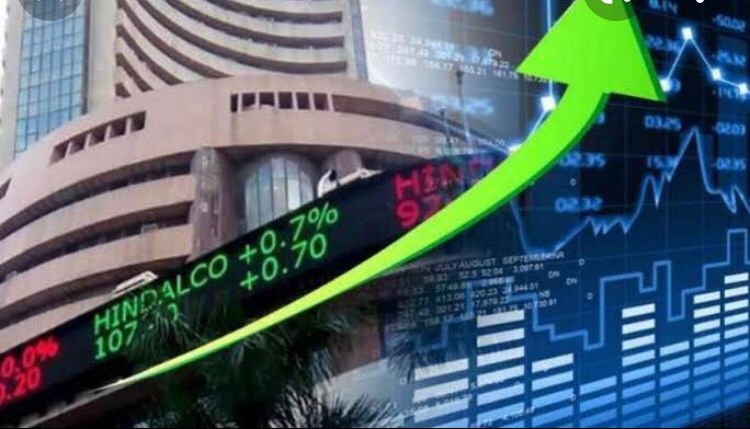 Sensex extends rally to fourth day, surges 545 points
Source: ANI

Mumbai, August 1: Extending the rally to the fourth consecutive trading session the Indian stock market's benchmark Sensex surged 545 points on Monday led by strong buying support in Reliance Industries, Maruti Suzuki and Mahindra & Mahindra.
The 30 stock S&P BSE Sensex ended the day at 58,115.50 points, which is 545.25 points or 0.95 per cent higher from its previous session's close at 57,570.25 points.
This is the fourth straight session of rally in the Indian equities markets. The Sensex had gained 712.46 points or 1.25 per cent on Friday, the previous trading day.
The broader Nifty 50 of the National Stock Exchange rallied 181.80 points or 1.06 per cent to 17,340.05 points against its previous session's close at 17,158.25 points.
The Nifty had gained 228.65 points or 1.35 per cent on Friday.
The index heavyweight Reliance Industries Limited (RIL) surged 2.64 per cent to Rs 2575.10. Mahindra & Mahindra closed 6.15 per cent higher at Rs 1236.35. The scrip surged to a high of Rs 1248.40 in the intra-day. This is the highest closing and the intra-day level achieved ever.