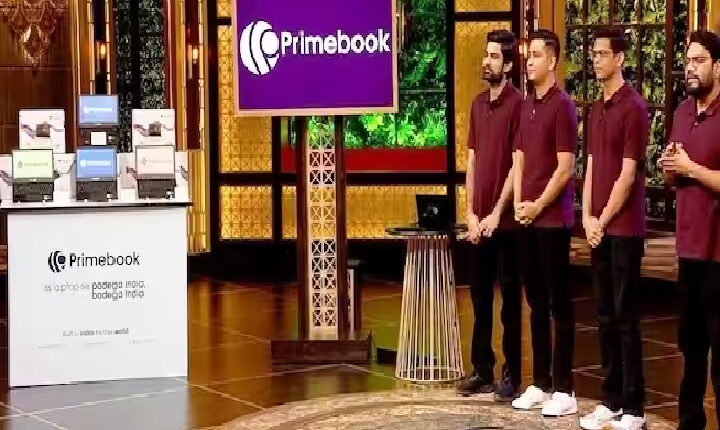 New Delhi (18/01/2023): Delhi-based start-up, Primebook, founded by IIT graduates, secured a significant investment of Rs 75 lakh on the latest episode of Shark Tank India Season 2.
The start-up, which aims to empower 23 crore children in India by providing them with high-quality laptops at affordable prices, revealed their first-of-its-kind laptop for students, the Primebook 4G, on the show.
The episode, which is available on SonyLiv, saw the start-up receive investment offers from all sharks, but the firm decided to take up the investment from Peeyush Bansal and Aman Gupta for 3% equity.
The Primebook 4G is integrated with 4G wireless SIM connectivity and runs on the company's Android 11-based operating system, PrimeOS. The company claims that it has extensively tested PrimeOS for compatibility with over two lakh Android apps.
The laptop is equipped with an 11.6-inch HD screen, 4GB LP DDR3 + 64GB eMMC (expandable up to 200GB), 2-megapixel camera and more. The company claims that the laptop offers 12 hours of battery life.
In their pitch to the Sharks, Primebook's founders highlighted that only 1 out of 10 children in India get to use a computer, despite students being able to reduce spending on education by 85% if they use one.
The start-up's vision is to provide every student in India with access to a high-quality laptop at a price point similar to that of a smartphone or tablet. The co-founders, Chitranshu Mahant and Aman Verma, said, "we couldn't have asked for a better combo of sharks. We feel extremely lucky to get a chance to work with both."