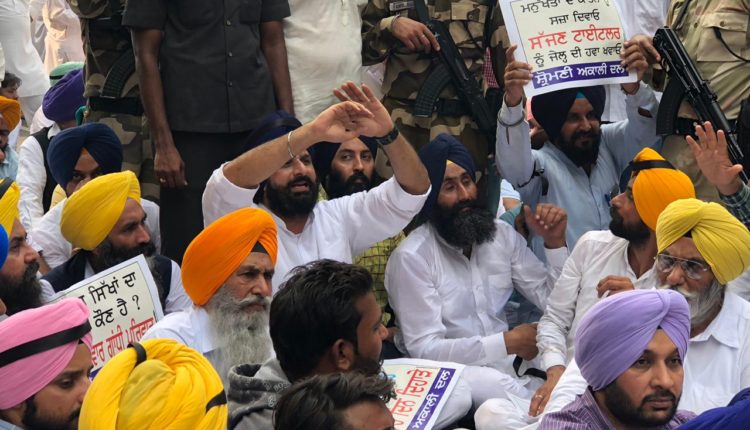 New Delhi: On Saturday, A protest march was carried out by Shiromani Akali Dal members demanding justice for victims of 1984 anti-Sikh riots. The march was led by Shiroman Akali Dal president president Sukhbir Singh Badal and Union minister Harsimrat Kaur Badal. The Protest soon turned violent with police even detaining union minister Harsimrat Kaur Badal.
The protesters demanded that the victims and their families of 1984 anti-Sikh riots should be given justice and that culprits for the incident three decades ago are punished. "Shiromani Akali Dal has always fought for safeguarding Sikh rights & has raised voice against transgression. We are fighting for the 1984 victims & we will not stop the struggle till the perpetrators of the 1984 Sikh genocide are brought to justice," Said Harsimrat Kaur Badal.
"Our community has been seeking justice since 34 yrs. Thousands of Sikhs were massacred, several women were raped&lost their houses.Such atrocity is a blot in the history of India. No one received justice.Why is judiciary not taking suo-motu action," added Union Minister Harsimrat Kaur Badal.