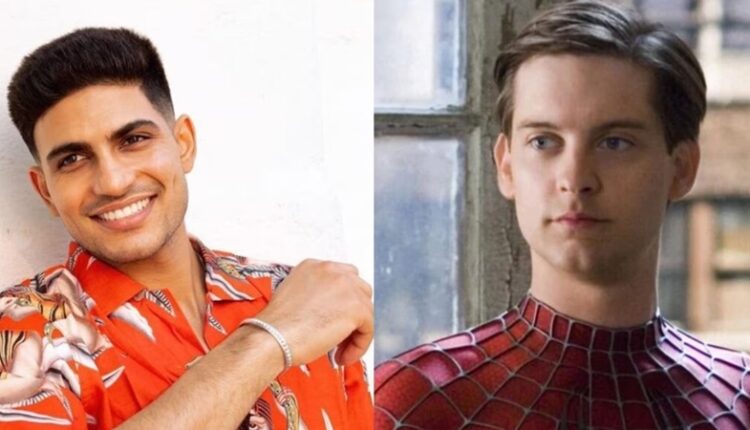 Shubman Gill Hails Tobey Maguire, terms him Best Spiderman hero
Ten News Network

Mumbai (India), June 2, 2023: Cricketer Shubman Gill, who had a tremendous run in the IPL this year, will be soon lending his voice to the character of Pavitr Prabhakar in the upcoming animated film 'Spider-Man: Across the Spider-Verse'. He also stated which Spiderman he prefers out of Tobey Maguire, Andrew Garfield, and Tom Holland.
Not only that, but he also recalled his childhood memories of watching 'Spiderman' movies and imitating the action scenes.
In an interview with IANS, the cricketer stated, "Tobey Maguire is my favourite Spiderman. I have so many memories of those films but I remember the first time I watched 'Spiderman' starring Tobey Maguire, there was this scene where Spiderman spins a web around Green Goblin, pulls him closer and then kicks him."
He added that this is something that he has done a lot with with his friends, not so much kicking them but just recreating the moment. He used to climb through the holes in the door, and his mother would scold him because she was afraid he would fall.
Sony Pictures Entertainment India will release 'Spider-Man: Across the Spider-Verse' in English, Hindi, Tamil, Telugu, Kannada, Malayalam, Gujarati, Marathi, Punjabi, and Bengali on June 1, 2023.
Apart from this Gill had a tremendous season in the IPL and won many awards for his performance throughout the tournament. He played his final IPL match against Chennai on May 29th, 2023, at the Narendra Modi Stadium in Ahmedabad, India, scoring 39 runs off 20 balls.