Singapore Tourism Board Ignites Passion for Art with Singapore Weekender in Delhi
Talib Khan / Rahul Jha
New Delhi, (15/2/2019): Singapore Tourism Board along with St+art India Foundation starts its Singapore Weekender at Lodhi Colony, KONA in New Delhi.
The Singapore Weekender is an exhibition to showcase Singapore's passions and talents. It is a part of the St+art Delhi 2019.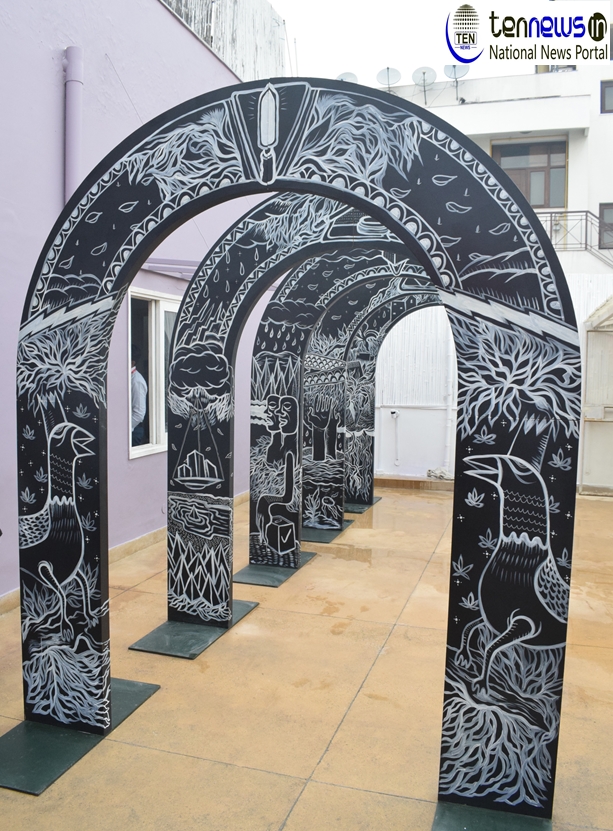 This event is a three day event starting from today till 17th February.
Starting from Lodhi Colony the talents of Singapore will move further in the city to antiSocial outlet at Hauz Khas.
While talking to Ten News, Chee Pey Chang, Assistant Chief Executive(International Group), STB said, "India continues to be the third largest source market for tourist arrivals into Singapore. Singapore has a rich art, culture and music scene that we wanted to bring to the fore".
"Through Singapore Weekender we will try to bring a glimpse of this to the Indian Audience. We want to continue enticing travellers from India with a storytelling approach for our brand "Passion Made Possible".
GB Srithar, Regional Director, STB said, "STB is happy to partner with St+art India Foundation and Impressario Group, for the second time. We share the passion of bringing art and some entertainment to public spaces, engaging a wider audience in innovative ideas".
He added, "We are excited and are looking forward to seeing both Singaporean and Indian talents coming together to showcase their best works and creating new artistic possibilities. Delhi has a vibrant art, heritage and cultural scene and our dozen passionate talents from Singapore are looking forward to delight the audience in the city"
Julia, the Creative Curator of St+art India explains about the concept of Singapore Weekender , she said "artist from Singapore showcase their talents and innovative artworks through these kind of workshops. Nowadays technology has been stepping its steps to every kind of art. These artists mix their talents with the latest technologies to make them even more attracting.".
Since the launch of Passion Made Possible brand, the STB has embarked on a series of marketing campaigns and activations to showcase Singapore's passions and talents through storytelling, and to allow visitors to discover a deeper side to Singapore as a destination.